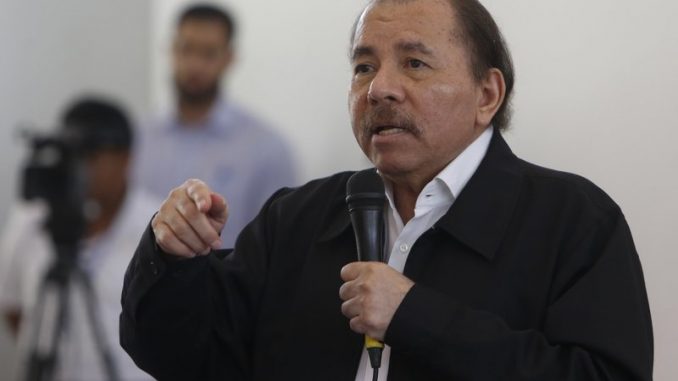 OAN Newsroom
UPDATED 6:19 PM PT – Friday, July 16, 2021
Nicaraguan migrants have embarked on a journey to the U.S. to seek freedom from the socialist government. According to reports, residents have left the country in droves due to their long standing resentment towards President and former revolutionary Daniel Ortega.
This comes as critics of the Ortega regime highlighted human rights violations administered during its reign. In addition, authorities close to Ortega have locked up opposition leaders and challengers. Reports have said this move has threatened the fabric of democracy in the nation leading up to the 2021 elections.
These visa restrictions demonstrate that the United States will hold accountable those who enable the Ortega-Murillo regime. We support the Nicaraguan people's push for democracy, and especially for the release of political prisoners. https://t.co/vBbLKE6Dyp https://t.co/f7FOZQgXpK

— Ned Price (@StateDeptSpox) July 12, 2021
Several migrants taking the trek to the U.S. have reportedly been assaulted by local police during anti-government protests and expressed fleeing the country would save their lives.
"In 2018, I suffered a lot because they hit me in the head. I have scars on my back, stab wounds; I underwent surgery," one Nicaraguan resident explained. "As a Nicaraguan, we suffer a lot. If you don't support the government, it will be very bad for you."
Florida Sen. Marco Rubio and other members of Congress have called on Joe Biden to take action against the Ortega regime as Nicaraguan migration into the U.S. continues to spike.