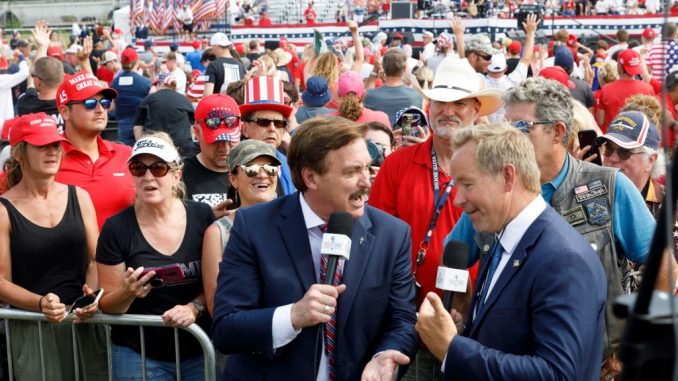 OAN Newsroom
UPDATED 7:27 PM PT – Sunday, August 21, 2021
Mike Lindell took the stage to speak to the crowd at President Trump's most recent rally in Cullman, Alabama. Lindell began his brief speech with a shout-out to OAN, while blasting Fox News for attacking his claims of election fraud.
He claimed if Fox News would hop on board, "we would have Donald Trump back in office this fall." The MyPillow CEO added how he's noticed people in politics either have a political or personal agenda.
Lindell urged voters who have seen fraud to share their stories with him, adding he would even hire their lawyers. Trump also offered Lindell his own shout-out, commending him for his love for America.
President Trump gives a HYUGE shoutout to Mike Lindell at AL #TrumpRally!

Support Mike➡️Save bigly➡️
Go to https://t.co/m6ELgcpydE
PROMO code: RSBN

— RSBN 🇺🇸 (@RSBNetwork) August 22, 2021