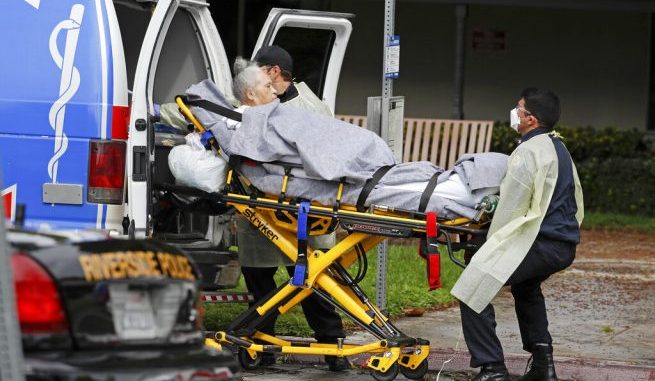 OAN Newsroom
UPDATED 4:50 PM PT — Thursday, April 30, 2020
The nursing home industry is seeking protections against civil lawsuits relating to the pandemic. Nursing homes across the country have asked governors to provide liability immunity as nearly 2,500 facilities continue to battle COVID-19 outbreaks.
According to reports, at least a dozen states have granted immunity to health care providers, including nursing homes. Advocates have said protections from civil suits are necessary as facilities are seeing a shortage of testing and personal protective equipment.
"The severe lack of testing and turnaround of testing time at the very beginning might have contributed to a scenario where there was a lot of disease spread before we even knew this was COVID-19 in the facility," explained one health official.
However, some have argued blanket immunity would prevent homes from being held accountable for possible negligence and abuse.
New York recently launched an investigation into local nursing homes, which have been accused of violating executive orders by keeping the families of residents in the dark on COVID-19 diagnoses.
"The nursing home is responsible for providing appropriate care. If they cannot provide that care, then they have to transfer that person to another facility. They have to notify residents and family members within 24 hours if any resident tests positive for COVID or if any resident suffers a COVID related death. That is a regulation they have to follow." – Andrew Cuomo, Governor of New York
LeadingAge, a non-profit organization that represents over 2,000 nursing homes, will be addressing these concerns. It will be working with the American Health Care Association to pursue legal immunity for providers of aging services.
That will still allow for claims regarding extreme neglect.
MORE NEWS: Gov. Cuomo: Nursing Homes A 'Feeding Frenzy' For COVID-19