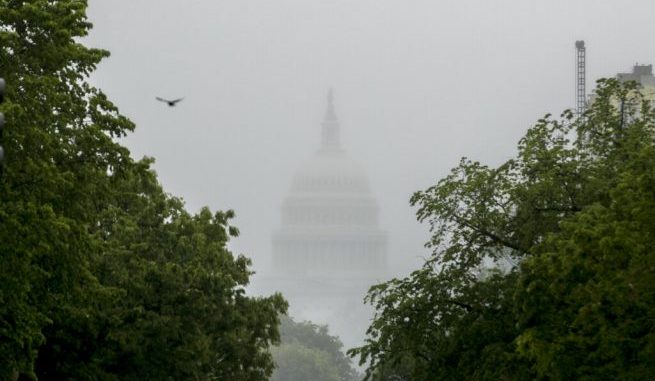 OAN Newsroom
UPDATED 10:53 AM PT – Monday, October 19, 2020
Poll numbers on the presidential race are showing it could be a close election between the two candidates. This is leading some to wonder, what happens if there is a tie?
Although an unlikely event, the founding fathers did devise a provision in the Constitution outlining what to do in the event of an electoral tie in a presidential election.
For this to occur in this year's election, both candidates would receive 269 electoral votes, which is short of the needed 270 majority.
In that scenario, according to the Constitution, the incoming House would only elect the president while the incoming Senate would elect the vice president. This could result in an administration with a president and vice president from different parties.
Although Democrats currently hold a 232 majority of seats in the House, each state would cast a single vote rather than each representative. Meanwhile, the Senate would vote normally, requiring a 51-49 majority.
However, the decision would be made after each chamber is potentially flipped by the November election.
While a 50-50 tie has never happened in the history of the electoral colleges, Congress has decided the outcome of an election before. In the election of 1824, which had four candidates running for the presidency, no single candidate received over 50 percent of the vote.
John Quincy Adams was ultimately elected by the House while the Senate elected John Calhoun to the vice presidency. Both lawmakers were Democratic-Republicans.
Meanwhile, the 435 House races and 35 Senate races this year could ultimately determine who becomes president and vice president as either party could still dominate both the House and the Senate.