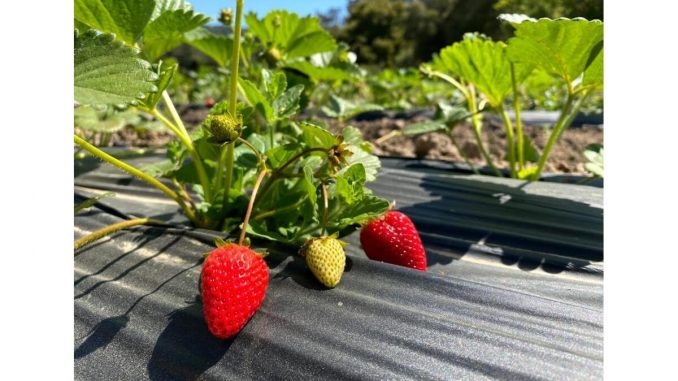 GILROY, Calif.—California is expected to produce more strawberries this year as demand for the fruit increases.
To keep up with the higher demand, farmers planted more strawberries last fall and forecast a larger crop this year.
According to a report from the U.S. Department of Agriculture, California produces about 90 percent of the nation's strawberries year round. The majority are harvested between March and October.
The demand for strawberries increased last year when the pandemic started, and it remained high.
"We believe that is due to consumers [who] are looking for healthy foods, are putting more healthy foods in their diets," Chris Christian​, SVP of the California Strawberry Commission, told NTD Television. "They're also looking for foods that can boost their immunity. And strawberries, as it turns out, are high in vitamin C; and a serving of strawberries has as much vitamin C as an orange."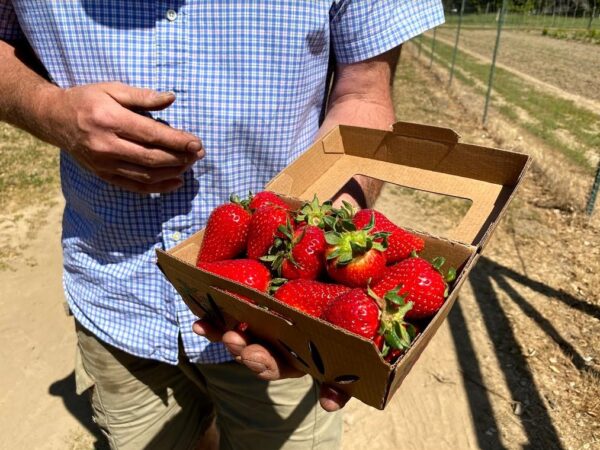 Most of California's strawberries are grown along the coast—from Ventura to Santa Cruz.
Harvest season varies by region. At Berry Island Farms in Gilroy, about an hour east of Santa Cruz, strawberries are ripening.
Ronald Welten is the owner of the farm and has been farming for seven years. He grows blackberries, tomatoes, cabbages, carrots, and more. His main focus is on strawberries.
The farm will soon be open to the public for U-pick, on a first come, first serve basis.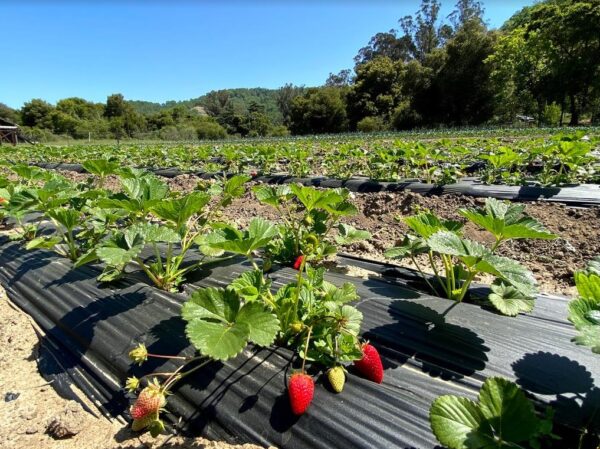 "We were able to open up, and we had a very busy season last year, because people with children—they love to come out on a Saturday morning and pick their own strawberries, pick their own tomatoes. I'll be guiding them around on the farm, so they learn about farming," Welten told NTD Television.
He only grows the Monterey variety, which is very sweet. It also has a shorter shelf life, but Welten is not concerned about that because he can offer the berries directly to local restaurants, U-pick, and farmers' markets.
His strawberry season starts in April and can go all the way to Thanksgiving. He expects a big crowd this year and gave advice on how to pick strawberries.
"Always use two hands. Hold the stem, and then kind of twist off the berry. Don't pull the berries, because you'll pull the plant out of the ground. Especially with children, that is important," Welten said. "And my biggest advice is, do the taste testing, because you want to do the quality control right here in the field."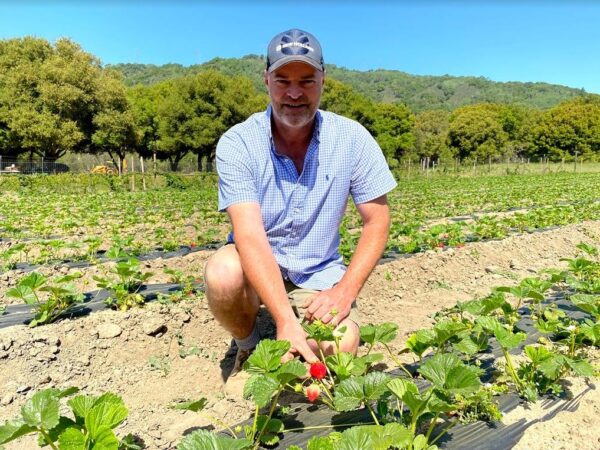 His strawberries are certified organic, and he does not use pesticides.
Welten said he works in harmony with nature for mutual benefit. Turkeys roam around to eat snails and other bugs and leave the fruits.
Eventually, he hopes to be open year round by setting up a shed to sell fresh produce, jams, honey, and salsa.