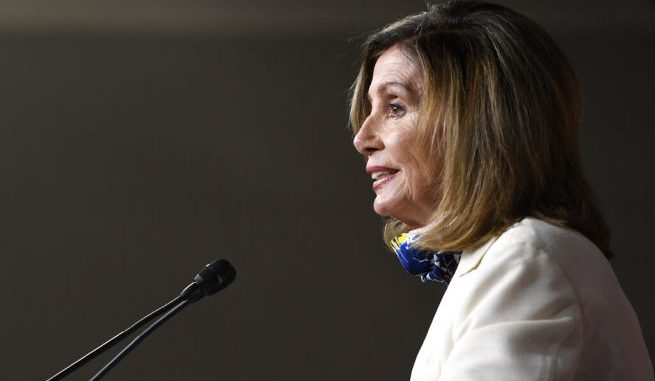 OAN Newsroom
UPDATED 11:55 AM PT — Sunday, July 26, 2020
White House economic adviser Larry Kudlow has confirmed the coming coronavirus relief bill will include a round of $1,200 stimulus checks. During a recent interview, Kudlow revealed several details of Senate Republicans' latest legislation, which has been backed by the White House.
According to him, the legislation will include an extension of the federal eviction moratorium and liability protections for businesses. It will also include funding to help schools reopen.
As the U.S. gears up for more coronavirus relief, the adviser said he expects the economy to continue making a rebound.
"I don't deny some of these hot spot states are going to moderate that recovery, but on the whole, the picture's very positive," stated Kudlow. "I still think the v-shaped recovery is in place, I still think there's going to be 20% growth rate in the third and fourth quarters."
He went on to say the package put forward by Republicans is "well rounded" and will help the people who need it the most.
According to House Speaker Nancy Pelosi, Congress will stay in session until a fifth coronavirus relief bill is passed. On Sunday, Pelosi reiterated the House would not adjourn for the August recess until the stimulus package is finalized.
The Democrats' HEROES Act was passed in the House, but not the Senate, following days of disagreement across the aisle.
However, the speaker claimed the left has been prepared for a while.
"We have been ready for two months and 10 days. I have been here all weekend, hoping they had something to give us. They promised it this week. It didn't come." – Nancy Pelosi, Speaker of the House
Senate Majority Leader Mitch McConnell is expected to release his new stimulus package proposal as early as Monday.
Economist Stephen Moore has urged GOP lawmakers to focus on negotiating stimulus legislation with the House speaker rather than among themselves. He has advised senators to focus on unity when presenting their stimulus plan and to push back on Democrats' revisions to the bill.
He also encouraged them to include payroll tax cuts for business and lower stimulus payments.
The economist warned that taking in-party negotiations too far will only delay Congress further.
"Look, Republicans have to say what they stand for here. They have to stand up for tax cuts, deregulation, school choice, all of these things that need to be in this stimulus bill. Right now, it looks like they're not. Republicans are negotiating with themselves on this phase four stimulus bill and we haven't even gotten to negotiating with Nancy Pelosi." – Stephen Moore, economist