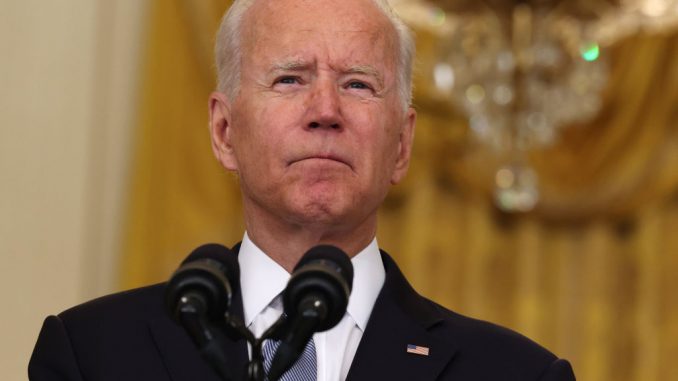 OAN Newsroom
UPDATED 4:21 PM PT – Friday, August 20, 2021
Political commentator Meghan McCain said it would take generations to undo the embarrassment Joe Biden has brought on America. Taking to social media on Thursday, McCain said Biden is unfit to lead the U.S. because he's unable to uphold values central to the nation's identity since its founding.
"Biden is unfit to lead and I am nothing short of disgusted he and his staff can't seem to be bothered to leave their vacation during an international crisis of our own creation," said McCain. "There should be an emergency congressional hearing before more innocent lives are lost. My heart is broken, this tragedy will absolutely haunt our country."
She said his failure to predict in Afghanistan what "every expert on the planet could have seen coming" is infuriating. McCain said the Taliban takeover will haunt the U.S. for years to come and called on Biden to take action before more freedom is lost.
Wouldn't want to interrupt his vacation while Americans are stranded and probably going to be held for ransom by terrorists.

Don't let any of us bother you in the White House now! https://t.co/TVXwn0Gjhl

— Meghan McCain (@MeghanMcCain) August 20, 2021