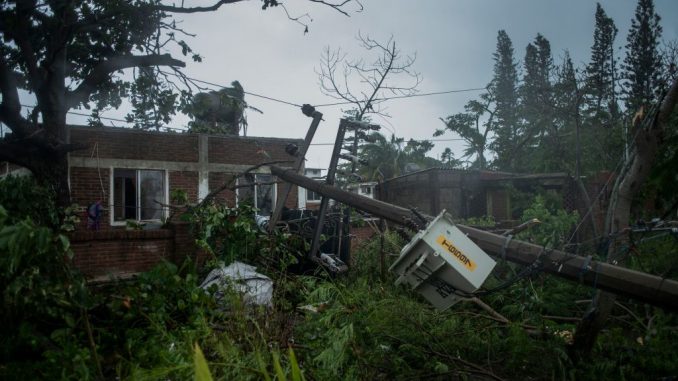 OAN Newsroom
UPDATED 2:14 PM PT – Saturday, August 21, 2021
Hurricane Grace has strengthened to a Category 3 storm as it slammed into Mexico's Gulf Coast. The National Hurricane Center warned of a dangerous storm surge on Saturday as strong winds and heavy rain blew through the Mexican state of Veracruz.
Reports said Hurricane Grace's center swelled to around 45 miles wide and carried sustained winds of more than 110 miles-per-hour overnight.
Mexican President Andres Manuel Lopez Obrador urged residents to stay indoors and to get to high ground over fears the torrential rain could cause major flooding in the region.
"I ask the people of the regions of Veracruz, Puebla, San Luis Potosi, Tamaulipas and Hidalgo to seek refuge in high places with relatives and in shelters that are being set up," Lopez Obrador on Twitter.
Me sumo al llamado que se está haciendo de pedir a la gente de la región de Veracruz, Puebla, San Luis Potosí, Tamaulipas e Hidalgo que busque refugio en partes altas con familiares y en albergues que se están instalando.

— Andrés Manuel (@lopezobrador_) August 21, 2021