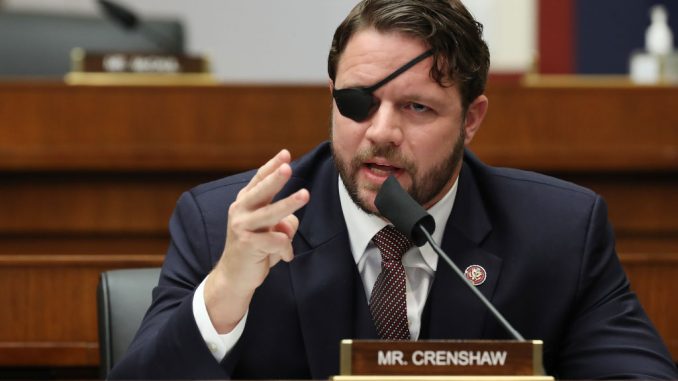 OAN Newsroom
UPDATED 7:20 PM PT – Friday, August 20, 2021
Congressman Dan Crenshaw said Joe Biden needs to take decisive action in Afghanistan. In a tweet on Friday, the Texas lawmaker and Afghanistan war veteran said he's been hearing from people in Kabul that the Taliban aren't allowing passage of Americans.
Crenshaw suggested if Biden doesn't authorize more extractions now, there would be more American casualties than during the Global War on Terror.
An additional tweet from Crenshaw said the U.S. military must be allowed to operate outside the Kabul airport in order to retrieve American citizens. Crenshaw added Bagram Airfield should also be retaken so the U.S. military is provided with more options for evacuations.
Two things need to happen, and only Biden can authorize:

1. US military must be allowed to operate outside Kabul airport to get American citizens.

2. Retake Bagram airfield, thus giving us more options for evacuations.

Biden created this mess and needs to take decisive action

— Dan Crenshaw (@DanCrenshawTX) August 20, 2021