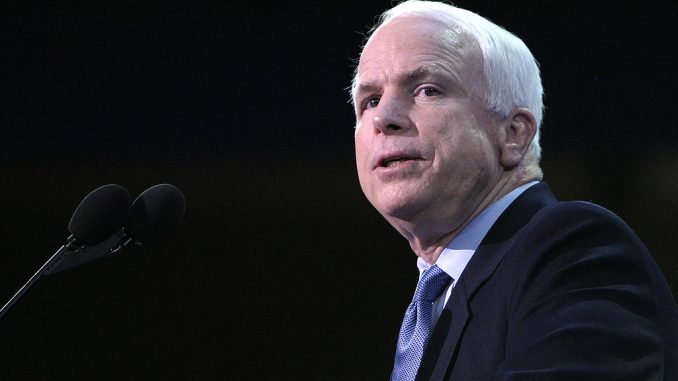 OAN Newsroom
UPDATED 6:30 PM PT – Thursday, August 19, 2021
The rapidly deteriorating situation in Afghanistan has shed light on the competency of top Biden administration officials. On Thursday, video of late Sen. John McCain resurfaced and revealed his dire warning about now Secretary of State Antony Blinken.
In the video from 2014, McCain railed against Blinken's nomination as Deputy Secretary of State under President Obama. McCain, a decorated combat war veteran, said Blinken was dangerous to America and the men and women who serve.
"Not often do I come to the floor to oppose a nomination of the President of the United States because I believe that elections have consequences," stated McCain. "In this case, this individual has actually been dangerous to America."
McCain went on to say America must leave a few thousand troops in Afghanistan as a stabilizing force. Now, Blinken is one of several Biden administration officials being called on to testify before Congress on the failures in Afghanistan.
In 2014, John McCain warned the world about Antony Blinken. He was right. pic.twitter.com/2zfI8eXPIK

— Ian Miles Cheong @ stillgray.substack.com (@stillgray) August 17, 2021