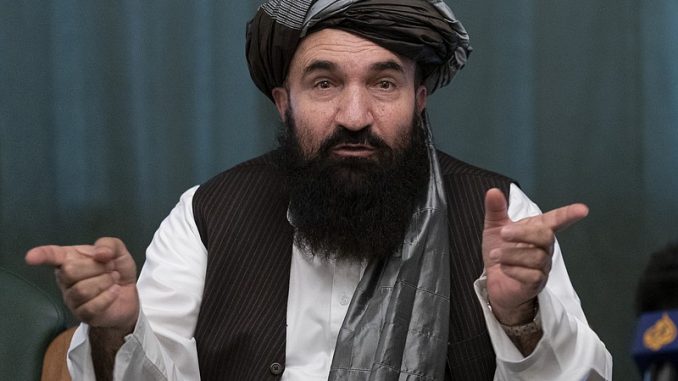 OAN Newsroom
UPDATED 9:17 AM PT – Wednesday, August 18, 2021
A Taliban leader playing a large part in the takeover of Afghanistan turns out to be a prisoner released by former President Barack Obama. Khairullah Khairkhwa was found to have been previously released from Guantanamo Bay Detention Center during the Obama administration.
According to reports Tuesday, he was released back in 2014 along with four other Taliban leaders. However, the Pentagon had classified Khairkhwa as "too dangerous to release."
The group was exchanged for a U.S. soldier who was captured by the Taliban after deserting his post in Afghanistan, a charge he plead guilty to and was dishonorably discharged for. At the time, Obama assured Americans the released Taliban leaders would not take action against the U.S.
When asked about Obama's freeing of the terror leaders, White House spokesperson Jen Psaki attempted to blame 45th President Donald Trump instead.
Psaki delivers an embarrassing word salad when asked about Biden having released a top Taliban commando from GITMO as VP, then tries to shift blame on Trump

What a complete dumpster fire. pic.twitter.com/TMuYbDXhKx

— Benny (@bennyjohnson) August 17, 2021
Since his release in 2014, Khairkhwa has become a part of the Taliban regime in exile in Qatar and is now reportedly the mastermind of the present Afghanistan regime change.
Meanwhile, Joe Biden has continued the policy of his Democrat predecessor after releasing Guantanamo prisoner Abdul Latif Nasser in July.