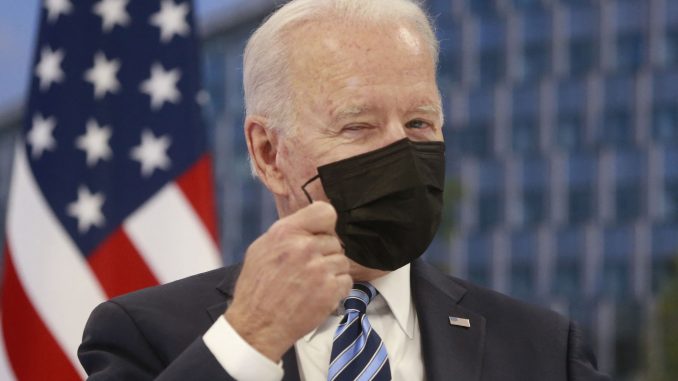 OAN Newsroom
UPDATED 10:21 AM PT – Wednesday, August 18, 2021
Many of Joe Biden's typical supporters in the media and the Washington D.C. establishment are questioning his competency amid the withdrawal of U.S. forces from Afghanistan.
On MSNBC Tuesday, anchor Chuck Todd admitted Biden's handling of Afghanistan lost him his so-called "high-marks in competency." Todd added, Biden was unprepared to retreat from Afghanistan, which is causing a show and muddled response from the American government.
"Joe Biden's greatest strength against Donald Trump in the campaign was the idea that he's been around the block, he knows what he's doing, we're facing this crisis with COVID, we need some basic competency back in government, no more chaos," explained the anchor. "He's lost the competency, the high-marks he was getting at one time, and that's tough to get back."
The criticism doesn't stop there. Even several Obama-era officials are calling out Biden. In an op-ed Monday, former diplomat Brett Bruen said Biden needs to shake up his National Security Council by firing his adviser Jake Sullivan. Bruen asserted that Sullivan has failed to adequately advise Biden and is contributing to the "unnecessarily embarrassing" situation in Afghanistan.
Every passing day, Biden's botched Afghanistan withdrawal gets worse and brings with it national shame not seen since Vietnam.

— Rep Andy Biggs (@RepAndyBiggsAZ) August 18, 2021
Additionally, a top advisor to Obama, David Axelrod, stressed Biden should have embraced his response to the Taliban's takeover. Axelrod said the Biden administration can play the blame game all they want. It's Biden who's in charge of the withdrawal, however, not former administrations.
"It's a failure and he (Biden) needs to own that failure; he's the Commander in Chief," stated the former adviser. "You know, it's fine to say the Afghans didn't fight. That is true. We invested $90 billion or so in their army and the police there. They folded immediately; that is true. You can blame the Trump administration, but he's the Commander in Chief now."
Meanwhile, lawmakers on both sides of the aisle are pressing Biden to reveal his next steps in responding to the situation in Afghanistan.