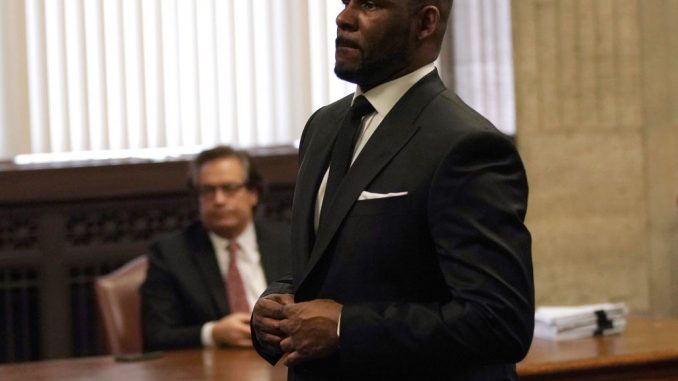 OAN Newsroom
UPDATED 1:46 PM PT – Wednesday, August 18, 2021
Opening statements have begun amid the charges against disgraced R&B singer R. Kelly. Wednesday marked the beginning of Kelly's sex trafficking trial where he has pleaded not guilty.
Kelly currently faces multiple charges including racketeering, sexual exploitation of a child, kidnapping and the sex trafficking of both women and girls. The attorney for the alleged victims said she is hopeful this will be their chance at a fair trial.
Assistant U.S. Attorney Maria Melendez began her opening state by identifying Kelly as a "predator." She added he is "a man who used his fame, popularity and the individuals at his disposal to target and groom girls, boys and young women for his sexual gratification."
R. Kelly is a 'predator' who demanded absolute fealty from the many women and underage girls he recruited for sex in a two-decade racketeering scheme, a federal prosecutor said as the R&B star's sex abuse trial began https://t.co/exZX0tfxum pic.twitter.com/buXzbEhdP2

— Reuters (@Reuters) August 18, 2021
The trial is expected to last between six to eight weeks with a jury of 12 being the only members of the public allowed in the court room.