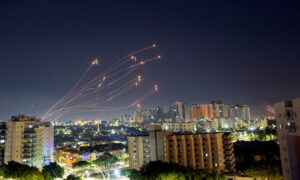 It has been over a week of fighting between Israel and Hamas, the Palestinian militant group that has committed numerous human rights atrocities, yet they are somehow gaining international and American sympathy and support. I outline the history of this conflict and a proper lens through which to view the conflict.
Watch the full episode on YouTube: https://youtu.be/6u5O0dpOGyQ
Hosted by the two-time Emmy-nominated actor and singer-songwriter Beau Davidson, The Beau Show addresses issues affecting everyone and invites conversation and critical thinking, normally unseen in mainstream media.
The Beau Show is an NTD show available on YouTube and NTD website.