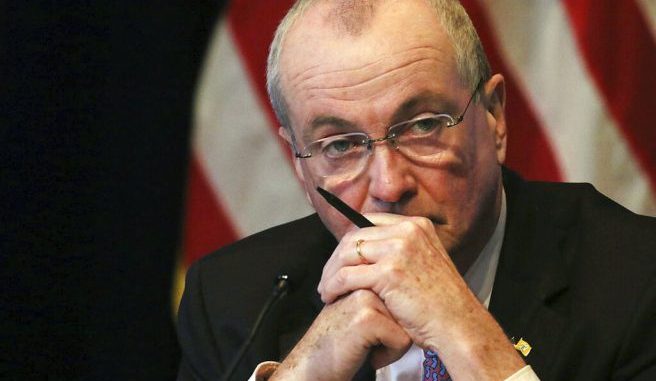 OAN Newsroom
UPDATED 2:10 PM PT – Wednesday, August 19, 2020
The Trump campaign has sued New Jersey's governor over his directive to expand mail-in voting. The suit was filed against Phil Murphy, who recently signed an executive order requiring every voter in the state to receive a mail-in ballot, even if they're planning to vote in person.
"Expanding access to the ballot box is something we have work to do throughout our administration, ensuring not only that everyone gets a ballot, but that they have secure ways of returning that ballot," he stated.
The Trump campaign's suit argued Murphy's order violated citizens' right to vote because universal mail-in voting can lead to large-scale voter fraud. It further alleged the power to change New Jersey's election law belongs to the state legislature.
The Trump campaign has also taken legal action in the Midwest, where several Iowa counties sent out pre-filled forms to all of their residents. The forms included their voter pin and driver's license numbers.
The suit claimed these counties violated a directive from state officials, which required application forms to be completely blank when residents receive them.
These legal actions are only part of the Trump campaign's larger fight against dozens of Democrat states and localities. With help from the RNC, the campaign has challenged governors, liberal groups and the DNC on their efforts to expand mail-in voting.
"We want to make sure in this time of uncertainty every American is able to vote safely, but we cannot derail the safeguards that ensure election integrity," said RNC Chairwoman Ronna McDaniel.
The RNC has launched a website as part of their initiative, which outlines their legal victories so far.
"Americans deserve to have confidence in their elections," read a statement from the website.