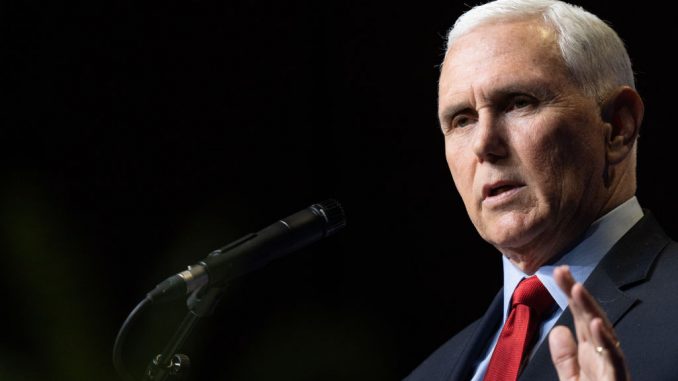 OAN Newsroom
UPDATED 2:18 PM PT – Wednesday, August 18, 2021
Former Vice President Mike Pence said Joe Biden violated the deal made with the Taliban by the Trump administration. In an opinion piece penned by Pence in the Wall Street Journal on Tuesday, he said Biden set the stage for what he's calling a foreign-policy humiliation.
He noted Biden violated the agreement with the Taliban by remaining in Afghanistan after the May 1 deadline for "no clear reason." Pence said it appears to have been done simply because he didn't want to appear to be abiding by the terms of President Trump's deal.
Pence added there was no plan put in place to remove American equipment, Americans still in Kabul or to resettle Afghan refugees ahead of the withdrawal.
"There was no plan to transport the billions of dollars worth of American equipment recently captured by the Taliban, or evacuate the thousands of Americans now scrambling to escape Kabul, or facilitate the regional resettlement of the thousands of Afghan refugees who will now be seeking asylum in the U.S. with little or no vetting," stated Pence.
Pence ended his piece by calling Biden's withdrawal a "disgrace."
https://t.co/mF0Izf0BHh pic.twitter.com/D2rUFBaTzr

— Advancing American Freedom (@AmericanFreedom) August 18, 2021