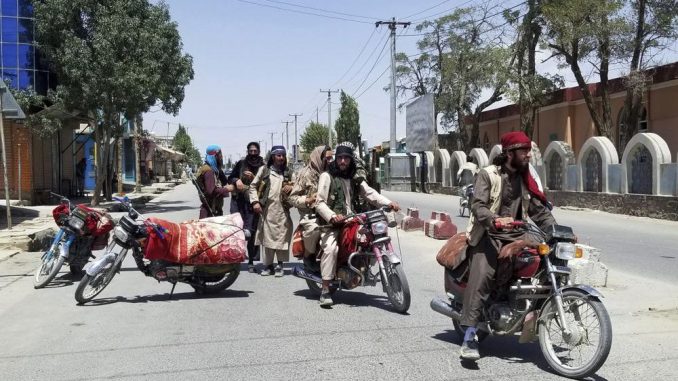 OAN Newsroom
UPDATED 3:45 PM PT – Saturday, August 14, 2021
The Taliban has taken control over the second-largest city in Afghanistan amid a push to retake the entire country. Reports on Friday detailed the seizure of Kandahar, saying the Taliban had already taken 12 of the country's 34 provincial capitals.
Residents said they are shocked at how quickly the city fell, stating they were sold out by the government who put up no resistance.
The Taliban has also taken the city of Ghazni, cutting off a highway linking the capital of Kabul to the country's southern provinces. U.S. military intelligence said Kabul could come under insurgent pressure within a month, with the Taliban taking full control of Afghanistan in a few months.
In the meantime, the U.S. has announced a plan to send 5,000 troops to help evacuate personnel from the U.S. Embassy in Kabul.