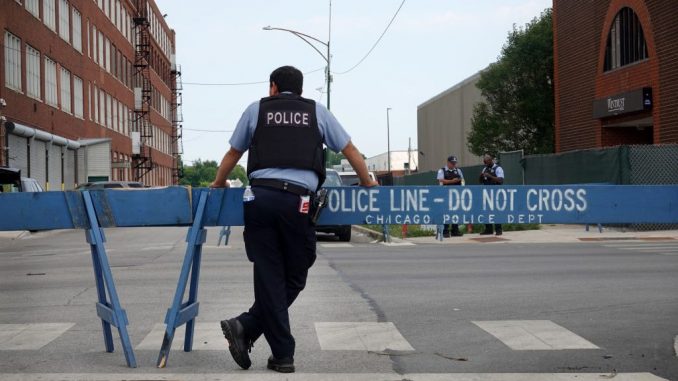 OAN Newsroom
UPDATED 3:31 PM PT – Saturday, August 14, 2021
A Chicago police officer has been hospitalized after being dragged by a suspect's car during a traffic stop. Reports said the Chicago police officer was conducting a routine traffic stop on Friday night when a suspect tried to escape.
During the alleged escape, the officer was dragged 30 to 40 feet by the suspect's vehicle before being pinned between the car and a bridge. Authorities said the officer fired at the driver several times, but missed the suspect who later sped away.
The officer has been taken to the hospital in stable condition while the suspect currently remains at large. This incident comes less than a week after another Chicago police officer, Ella French, was fatally shot during a traffic stop in the Windy City.
Officers have been paying tribute to the loss of Officer Ella French all week. Tonight, @ChicagoCAPS04 paid tribute with a beautiful prayer and balloon release. Rest In Peace, Officer French – you will never be forgotten. #CPDMediaCar pic.twitter.com/yyYfCnRM1Y

— Chicago Police (@Chicago_Police) August 14, 2021