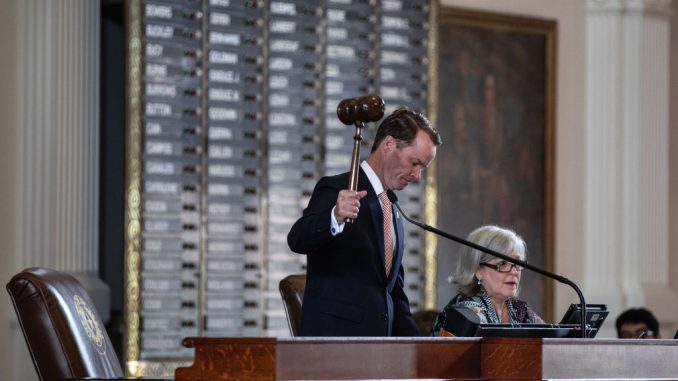 OAN Newsroom
UPDATED 9:10 AM PT – Wednesday, August 11, 2021
A last ditch effort by a group of wayward Texas House Democrats to avoid a vote has continued to backfire as the state's House Speaker officially signed civil arrest warrants in an effort to achieve quorum. On Tuesday, House Speaker Dade Phelan (R-Texas) signed warrants for the last remaining 52 runaways after lawmakers cleared the way with an 80 to 12 majority vote.
The Texas Supreme Court ruled earlier on Tuesday that authorities could now escort Democrats to the State Capital if they fail to show up and vote. Republicans like State House Caucus Chairman Jim Murphy said they hope all this will be enough to get four of the 52 Democrats to do their job, which is the amount they would need to advance election integrity laws that Texan taxpayers overwhelmingly support.
The Governor called us back for another special session to work on critical issues that impact every person in our state. I hope our the Democratic colleagues put an end to their domestic and global jet setting, return to Texas, and do the job they were elected to do. #txlege pic.twitter.com/QqYX5eDXsZ

— Jim Murphy (@JimMurphy133) August 5, 2021
However, 52 Texas state House Democrats were absent again on Tuesday. Democrat Rep. Celia Israel warned their showdown is far from over. She also appeared all too eager to blame their decision to flee the state on private jets on Gov. Greg Abbott.
Meanwhile, runaway lawmakers have until Thursday to respond, but even Democrat State Rep. Mary Gonzalez admitted at this point her party is unpredictable.