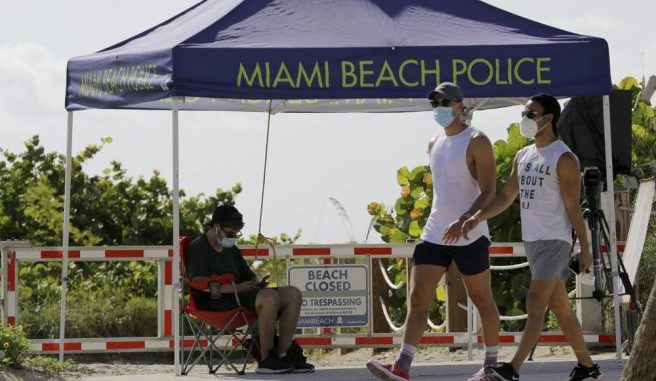 OAN Newsroom
UPDATED 3:07 PM PT — Friday, July 3, 2020
Florida's Miami-Dade County has enacted a curfew ahead of the holiday weekend. According to reports, Mayor Carlos Giménez issued an overnight curfew, which will last from 10 p.m. until 6 a.m. the next day.
The curfew is set to begin on Friday and will be in place "until further notice."
#Curfew starts tonight for all of Miami-Dade County, from 10pm-6am nightly, until further notice. During curfew hours no one shall use streets or sidewalks for any purpose, except first responders, medical personnel & essential worker going to/from work. https://t.co/FFM6OL4GtE pic.twitter.com/zE9amNz8u7

— Mayor Carlos A. Gimenez (@MayorGimenez) July 3, 2020
During these hours, the mayor has said no one is to use streets or sidewalks. First responders, medical personnel and essential workers will be exempt from the curfew.
Earlier on Friday, he asked residents to wear masks and practice social distancing.
"There will be no Fourth of July parades this year and our beaches will be closed from July 3rd through July 6th," stated Gimenez. "But we should all try to celebrate our nation's most important holiday with our families, and there are ways you can do it safely."
This followed a recent spike in coronavirus cases in the state, with nearly 9,500 new cases and 67 deaths reported on Friday. The total number of cases in Florida has reached more than 178,000, while more than 3,600 people have died.