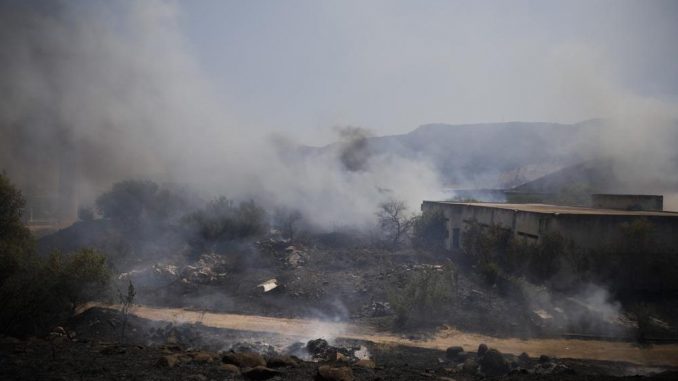 OAN Newsroom
UPDATED 2:24 PM PT – Monday, August 9, 2021
Tensions in the Middle East have been on the rise as Hezbollah launched a fresh round of rockets at Israel from Lebanon. Over the weekend, rocket fire between the terrorist group and Israel reached its worst point since 2006.
Israel has not retaliated against Lebanon since then, but resumed on Thursday after an attack the day before. Hezbollah has taken responsibility for the original attack and escalation.
However, the Israeli government is not only blaming the terrorist group for the attacks. Prime Minister Naftali Bennett said he believed Lebanon should take responsibility as well.
"The country of Lebanon and the army of Lebanon have to take responsibility on what happens in its backyard," he stated. "Also here, it is less important to us if it's a Palestinian organization that fired or independent rebels. The State of Israel won't accept shooting on its land."
EXPOSED: Hezbollah used civilian areas in southern Lebanon to fire rockets into Israel this morning.

For Hezbollah, the men, women & children of Lebanon are nothing more than human shields for its terrorist operations.

The people of Lebanon deserve better. pic.twitter.com/e9dMtuIuTE

— Israel Defense Forces (@IDF) August 6, 2021
Meanwhile, the United Nations says neither side should be firing as it hurts Lebanon. Hezbollah blames Israel solely for retaliating against their air strikes instead of letting it go like they have on previous occasions.