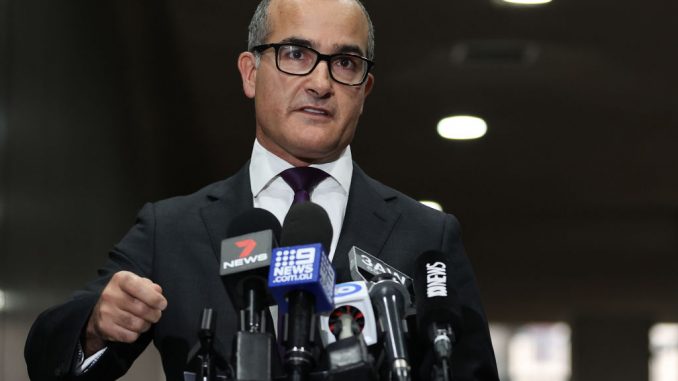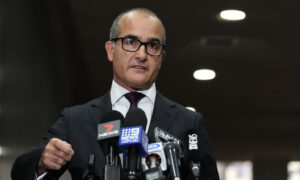 The latest CCP virus cluster in North Melbourne has grown to 15 cases, with 11 new infections in the past 24 hours, six of which were recorded overnight.
James Merlino, the Acting Premier of Victoria, said on Wednesday that the next 24 hours would be critical as the state government considers further restrictions.
"I cannot rule out taking some further action, but we will update people as soon as we know," Merlino said. "It's fair to say the next 24 hours are going to be particularly critical."
One of the infected cases attended an AFL match at the Melbourne Cricket Ground (MCG) on Sunday, triggering a mass health alert.
Audiences who sat in the same area with the person are being tracked by the health department and have been advised to get tested and isolate before receiving a negative result. Others who sat in surrounding areas are told to get tested if they develop COVID-19 symptoms.
"Further reviews of CCTV footage will be undertaken to determine if the advice to test and isolate will be broadened beyond these areas," the health department wrote in a post on Twitter.
"It's good that everyone [cases] is linked at this stage, but we are concerned about the number and also about the kind of exposure sites," Merlino told reporters.
The current list of exposure sites has grown from 10 on Tuesday to 51 on Wednesday morning.
Martin Foley, the Victorian Health Minister, said there were "concerns" about three entertainment venues, the Three Monkeys Bar and the Somewhere Bar in Prahran, and the Circus Bar in South Yarra, which are now listed as tier one exposure sites.
Reported yesterday: 10 new local cases and no new cases acquired overseas.
– 15,858 vaccine doses were administered
– 26,180 test results were received

More later: https://t.co/lIUrl0ZEco #COVID19Vic #COVID19VicData pic.twitter.com/BCp1fpOLJB

— VicGovDH (@VicGovDH) May 25, 2021
The Acting Premier also emphasized that the state did not have any problems with vaccine availability and urged Victorians to get vaccinated.
"We are looking at what more we can do in terms of eligibility; we want as many people to get vaccinated as possible," he said.
"There are millions of people eligible already right now. And as I said yesterday, don't wait for tomorrow. Don't wait for next week. If you are eligible, call the hotline and get vaccinated."
New restrictions, which became effective from 6 p.m. on Tuesday night, have been applied to Greater Melbourne, with all residents of the city to wear face masks indoors unless in their place of residence.
Michael O'Brien, Victoria's Opposition Leader, said that the state could not afford another lockdown.
"The government (has) to learn the lessons of this stuff-ups in the past and fix it for now because we cannot afford another lockdown," he said.
New Zealand, New South Wales, Queensland, Western Australia, South Australia, and the Northern Territory have all tightened restrictions for travellers from Victoria but have not closed the borders yet.