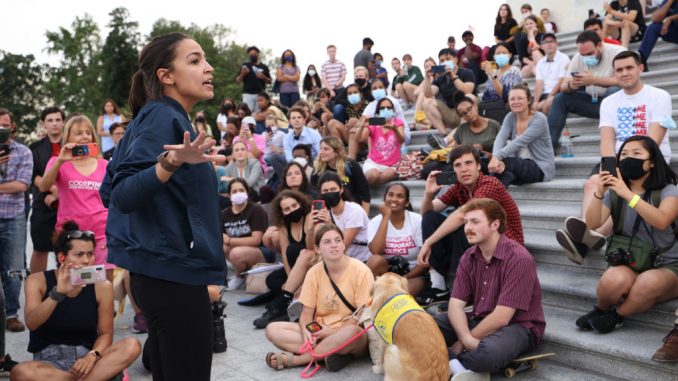 OAN Newsroom
UPDATED 11:06 AM PT – Thursday, August 5, 2021
Rep. Alexandria Ocasio-Cortez (D-N.Y.) has been accused of only wearing her mask for the cameras. On the steps of Capitol Hill recently, the so-called squad member took part in a protest for an extension of a national eviction moratorium.
She was maskless for about an hour, but apparently changed her mind when she and the left-wing activists posed for a picture. She immediately removed her mask moments after the photo op.
This year, the New York Democrat has made it a point to publicly highlight her wearing of a mask, such as when she recorded a video of herself last April on Capitol Hill and began by removing her mask before speaking.
Of course! pic.twitter.com/m8kAGTHGYJ

— Breitbart News (@BreitbartNews) August 4, 2021
Critics said Ocasio-Cortez and numerous other Democrats seem more interested in putting on a pandemic performance than following their own polices, which are the same ones they appear all too eager to force upon everyday Americans.