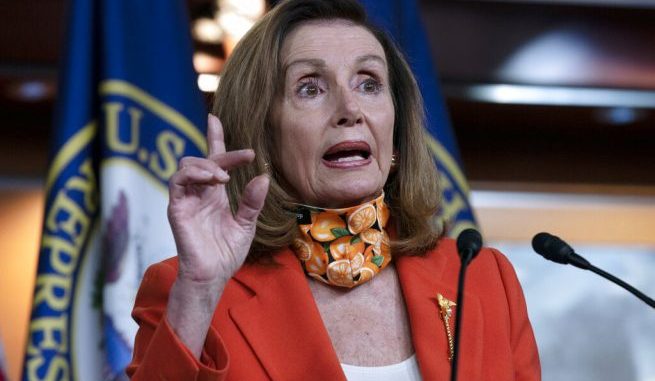 OAN Newsroom
UPDATED 12:30 PM PT – Friday, September 25, 2020
House Speaker Nancy Pelosi has been pushing for early voting in an effort to undermine Republicans' efforts to appoint a new Supreme Court justice. On Friday, she urged Americans to undermine the GOP's obligations by participating in early voting systems in their states.
Republicans have said they are simply trying to fulfill their obligation to the people of the United States. However, the speaker threatened the GOP by saying their decisions must have a consequence, which will come after the election.
"We have to make sure people know they must vote and must vote early," stated Pelosi. "If the Republicans insist on going forward, then there has to be a price to pay."
This came after Pelosi and other Democrats urged the Senate to vote on Barack Obama's Supreme Court nomination ahead of the 2016 elections. Despite this, she has claimed Democrats will use "every arrow in their quiver" to stop Congress from voting on the Supreme Court nomination.