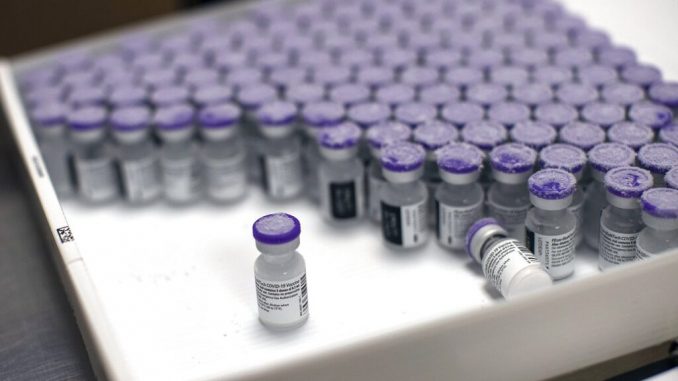 OAN Newsroom
UPDATED 7:50 AM PT – Wednesday, July 28, 2021
Joe Biden recently took aim at unvaccinated Americans despite getting the green-light to impose mandates. He appeared to insult tens-of-millions of U.S. citizens and people in other countries for refusing to take COVID vaccines.
'That's under consideration right now but if you're not vaccinated, you're not nearly as smart as I thought you were,' President Biden responded to a reporter who asked whether his administration was weighing mandating COVID-19 vaccines for federal workers https://t.co/Fj1GW2IncA pic.twitter.com/p1IHWVz3pm

— Reuters (@Reuters) July 27, 2021
While talking to reporters Tuesday, Biden said he may mandate all federal employees take the vaccine and suggested it's a smart way to proceed. His comments came after the Department of Justice found vaccine mandates in private and public organizations were not illegal.
In an opinion released Monday, the DOJ said federal law does not prohibit public and private sector employers from forcing workers to take COVID-19 vaccines. The department added, even the Emergency Use Authorization status of the vaccines does not pose a problem.
This came after some entities in California and New York, along with the Department of Veterans Affairs, imposed vaccine mandates despite legal concerns. However, Biden is undeterred as he went on to attack those who refuse the vaccine.
A recent poll from the AP-NORC Center for Public Affairs Research found 80 percent of unvaccinated Americans said they will not take the jab no matter what.