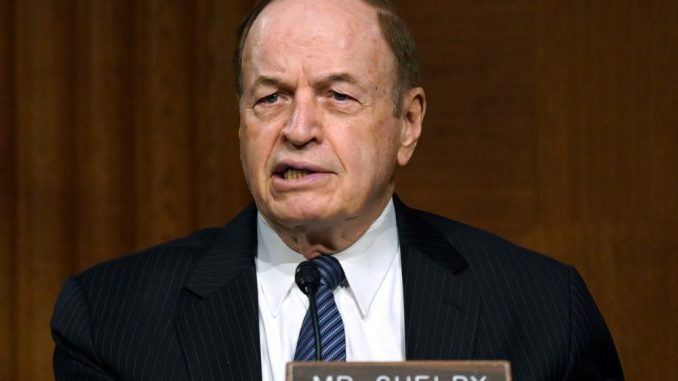 OAN Newsroom
UPDATED 8:11 PM PT – Tuesday, July 27, 2021
Senators Richard Shelby (R-Ala.) and Patrick Leahy (D-Vt.) reached an estimated $2 billion bipartisan deal that would provide new funding to the Capitol police in relation to the events that occurred on January 6. The deal was reached on Tuesday and some reported it had the possibility of moving to the floor as soon as Wednesday.
This comes after both parties struggled to come to an agreement on paying back the National Guard, which was expected $521 million in reimbursement funds for their help in protecting Washington, D.C. from January to May. Senate Majority Leader Chuck Schumer (D-N.Y.) went on to explain, "we are now seeking a time agreement to put this important legislation on the floor and pass it this week."
The deal would reportedly include $100 million for Capitol police and more than $300 million for other security measures. Additional funds would also be directed to helping Afghans that have been under threat due to U.S. troop withdrawals.
We have reached a deal on the security supplemental that sticks to immediate needs, as I have long advocated. It is essential that we provide the @USNationalGuard and @CapitolPolice the funding they require without further delay. https://t.co/NfSd8ORBYV

— Richard Shelby (@SenShelby) July 27, 2021
The House recently passed its own $1.9 billion legislation in May for security upgrades to the U.S. Capitol. However, some Republicans have questioned the "lack of security" on that day.
"…Democrats normalized anarchy, normalized political violence, raised bail money for the very rioters and looters who destroyed small businesses, attacked innocent civilians, and maybe most importantly attacked police officers," asserted Rep. Jim Jordan (R-Ohio). "When you spend a year talking about defunding the police and actually defund the police, it's kind of hard to have more police here on January 6, like they should have done."
Strange how Democrats didn't care about violence against police officers last summer.

And at the same time, defunded their departments.

At least Republicans have been consistent in condemning all violence against police.

— Rep. Jim Jordan (@Jim_Jordan) July 27, 2021
Jordan's comments come as both him and Rep. Jim Banks (R-Ind.) were not allowed to serve on the January 6 committee picked by House Speaker Nancy Pelosi. Banks said he was rejected due to Pelosi only being interested in a "narrative" as she picked Republicans to serve on the committee who have voiced opposition to President Trump.
While parties have thrown blame on each other, lawmakers on both sides reportedly looked to move quickly on the Senate deal. The agreement could end the drawn out back and forth decision on paying back costs relating to that day, alongside other spending matters.
If the Senate approves the bipartisan bill, it will head to the House for final approval.