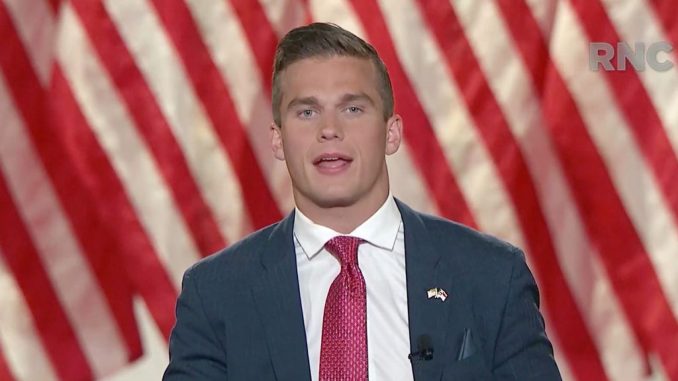 OAN Newsroom
UPDATED 5:27 PM PT – Friday, July 23, 2021
GOP Rep. Madison Cawthorn (R-N.C.) has vowed to prosecute Dr. Anthony Fauci if Republicans take control of the House in 2022. During a recent interview, the North Carolina congressman accused Fauci of lying to Congress and being a "pawn of the Chinese Communist Party."
Cawthorn said he is confident the GOP will take back majority of the House in 2022 and he'll make sure consequences are doled out. This comes as Kentucky Sen. Rand Paul (R) announced he's requesting a criminal referral from the Department of Justice to investigate Fauci and his lies, along with his ties to gain-of-function research.
Cawthorn was passionate on his stance stating, "we want to prosecute this guy to the full ability of the law."
"To lie to the American people just to get your name in the news, just to get your face on the cover of books, just to get fame and fortune. I'll tell you, Dr. Anthony Fauci does not deserve either fame or fortune," said Cawthorn.
Rep. Madison Cawthorn vows that if the GOP gains control of the House in 2022, he will "make sure that consequences are doled out" to Dr. Anthony Fauci: "We want to prosecute this guy to the full ability of the law." pic.twitter.com/kFN0rGOCGJ

— Right Wing Watch (@RightWingWatch) July 22, 2021