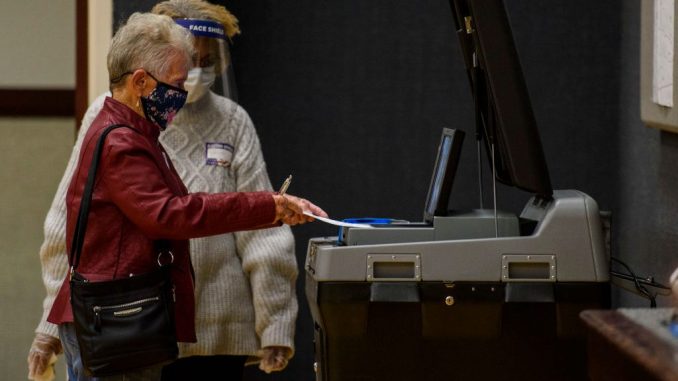 OAN Newsroom
UPDATED 8:27 PM PT – Wednesday, July 21, 2021
The North Carolina Board of Elections has denied a request for an examination of state voting machines. Recent reports said the board's executive director denied the request made by the State House Freedom Caucus.
According to the caucus chair, they met with the board twice saying the largest election vendor for the state agreed to provide access to the machines it manufactures. The chair suggested the examination is based on concerns from the public.
Boy was it a hot one today, but still great talking about election integrity with my friend and NC House Freedom Caucus chairman Rep. Keith Kidwell. 👍🇺🇸 pic.twitter.com/NwOcKN3H78

— Sandy Smith NC (@SandySmithNC) July 10, 2021
"Open and allow us to look in the systems and then close the systems. We would not invade, compromise or damage the machines," said Rep. Keith Kidwell (R-N.C.). "We're not trying to say there is a problem. We just simply want the public to know there's not."
The board, however, has called the concerns "unfounded." Meanwhile, the caucus has vowed not to back off, saying they will get the access and data they're requesting.