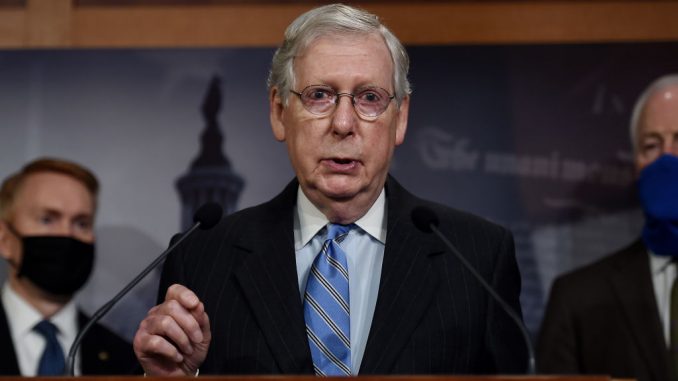 OAN Newsroom
UPDATED 6:14 PM PT – Wednesday, July 21, 2021
Senate Minority Leader Mitch McConnell (R-Ky.) said Republicans won't support raising the debt ceiling. In an interview on Tuesday, McConnell stated "I can't imagine a single Republican in this environment voting to raise the debt limit.
He told Democrats to include the hike in the second infrastructure bill they plan to pass through reconciliation.
Democrats are playing Russian roulette with taxpayer dollars. Their latest reckless tax and spending spree is threatening the stability of our economy, while their last one continues to dampen our recovery. pic.twitter.com/uRFRlZwF4z

— Leader McConnell (@LeaderMcConnell) July 21, 2021
The current suspension of the debt ceiling is set to expire at the end of July. Treasury Secretary Janet Yellen has warned of catastrophic effects if a hike is not passed.
So far, Democrats have shot down all GOP conditions to support a debt limit increase. This comes as Republicans have criticized Democrats for their latest out of control debt spending.