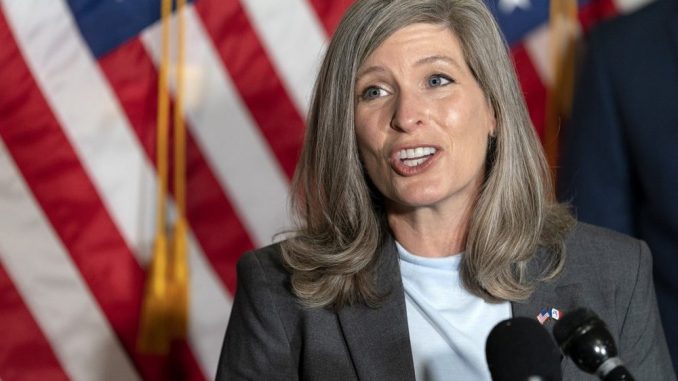 OAN Newsroom
UPDATED 3:26 PM PT – Friday, July 16, 2021
Iowa Sen. Joni Ernst (R) delivered strong remarks in her home state about the radical left agenda. At an event in support of Rep. Randy Feenstra (R-Iowa) on Friday, Ernst recognized the GOP has been in a tough situation in the minority with their battles against radical Democrats.
Ernst told attendees Republicans cannot allow liberals to radicalize the country.
"We've got this huge push from Democrats who control the majority in the House, the majority in the Senate and the White House. They are radically trying to change who we are as a country," she asserted. "You know what folks, we're not going to let them do that."
Great to join @RandyFeenstra for his inaugural Feenstra Family Picnic 🧺 in Sioux Center alongside @Mike_Pence & @millermeeks!

Democrats are pushing hard to ram through their far left, radical agenda & we must stand up to stop it. #KeepIowaRed #IA04 pic.twitter.com/GLo2ecpwTt

— Joni Ernst (@joniernst) July 16, 2021
The senator went on to remind the crowd how much is at stake in Washington D.C. and expressed her support for Feenstra, who she says delivers for the people of Iowa.