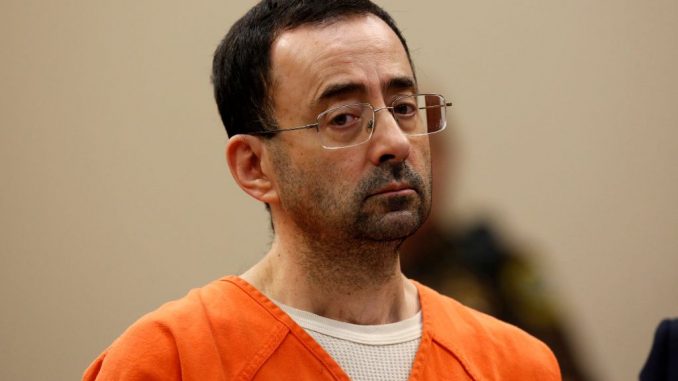 OAN Newsroom
UPDATED 6:00 PM PT – Thursday, July 15, 2021
The Federal Bureau of Investigation has faced scrutiny after failing to promptly address sexual abuse allegations from over 200 female gymnasts. On Wednesday, a new report released from the Department of Justice suggested the FBI made serious errors in their investigation into former U.S. Gymnastics National Team doctor Larry Nassar.
One of the victims, Olympic gold medalist McKayla Maroney, has said to have endured years of trauma and suicidal thoughts. "She was in such a bad state. Her mother was afraid if she'd go into her room one day, she'd find her dead and that's what she told the court in Michigan when he was sentenced on child pornography," said Maroney's attorney John Manly.
However, it was the FBI's Indianapolis field office who received initial complaints about Nassar in 2015 from USA Gymnastics CEO Stephen D. Penny Jr. The Indianapolis office began their probe into the case, but did not formally document any of its forensic activity, including a telephone interview with one of the athletes.
To all the survivors, I'm sorry it's taken this long to get answers. No one should ever have gone through the horrors you experienced. https://t.co/cecEMfYqYt

— Senator Dianne Feinstein (@SenFeinstein) July 14, 2021
Officials concluded there was no connection to any of the alleged illegal activity in Indianapolis and was asked to transfer the case to another FBI agency. They reportedly informed USA Gymnastics that the case was moved to Los Angeles, however, it never was.
Finally in 2016, Lansing Resident Agency opened its investigation leading to the arrest of Nassar later that year. Olympians Simone Biles and Aly Raisman were among other victims who pleaded enough was enough.
"I hope that the abuse will end with us. I hope people can learn from what happened to us," said Raisman. "This should never ever happen again."
One survivor claimed the FBI failed Nassar's victims by putting their careers and financial gain before the athletes, calling it a blow for survivors.
Meanwhile, Nassar remains in prison where he was sentenced in 2018 to 175 years. Now, two U.S. senators have called for FBI and DOJ officials to testify on their lack of urgency in the case.