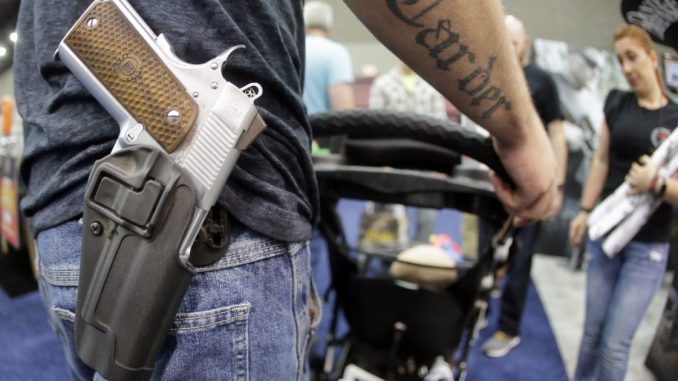 Caitlin Sinclair – OAN National Correspondent
UPDATED 1:18 PM PT – Friday, August 19, 2022
The Concealed Carry Improvement Act in New York State, which will take effect on Sept. 1, has New Yorkers asking questions.
One of those questions is centered around Instagram and Facebook profiles. The state's newly revamped process for screening pistol permit applicants contains a controversial twist: Social media accounts will soon become fair game for investigators.
After the U.S. Supreme Court invalidated a key feature of the state's licensing process earlier this year, New York legislators scrambled to lengthen the requirements for obtaining a permit.
Applicants will soon have to disclose to licensing officials "a list of former and current social media accounts," going back three years. This information will be used to determine an applicant's "good moral character," a prerequisite to obtaining a firearms permit.
New York Assemblyman Robert Smullen has been working to answer some of the many questions for concerned citizens. Smullen said hundreds turned out recently for a public forum looking for guidance.
Signed into law July 1st, the law expands eligibility requirements for those seeking a concealed carry permit, implements new safe storage requirements for firearms, allows the state to conduct background checks for anyone purchasing ammunition, and restricts weapons in sensitive locations.
But some argue those locations need to be more specific.
"These are good law- abiding citizens who obey the law and they didn't know that this was coming. And then now that they've learned the truth about it, uh, they're actually, they're outraged about the entire thing" said Smullen.
So, with less than a month away from the new restrictions, Smullen says there is a distinct possibility that some of the new provisions will be put on hold thanks to the multiple lawsuits that have already been filed. Once again, the 20 million New Yorkers who want their freedoms protected, are pawns in a political drama scene that must end.