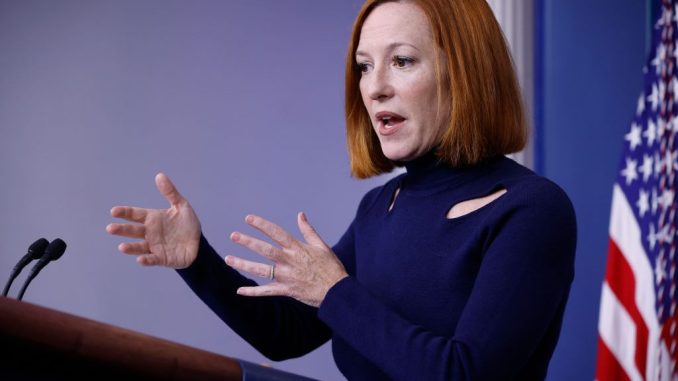 OAN Newsroom
UPDATED 1:35 PM PT – Monday, December 20, 2021
Joe Biden is planning a new attack on Americans who refuse to take COVID vaccines. According to White House Press Secretary Jen Psaki, Biden will deliver an address on his so-called "winter plan" to fight COVID-19 on Tuesday.
Psaki says Biden will "issue a stark warning" to the unvaccinated while pushing for universal vaccination and booster shots. This comes as more than 120,000 Americans who were fully vaccinated have been hospitalized from COVID-19.
Building off his Winter Plan, @POTUS will announce new steps the Administration is taking to help communities in need of assistance, while also issuing a stark warning of what the winter will look like for Americans that choose to remain unvaccinated.

— Jen Psaki (@PressSec) December 18, 2021
Observers say Biden's push for vaccines is starting to hurt him politically.
"We have companies here that have over a million people, even 10 percent of those people or 5 percent of those people quit over a vaccine mandate…talk about a supply chain issue," stated Sarah Isgur, political commentator for Dispatch. "…Huge economic lags will have political implications for the Biden administration. Labor issue leads to supply issue leads to inflation."
Meanwhile, Psaki also says Biden is expecting the number of COVID cases to rise due to omicron variant despite doctors saying the new strain is very mild.