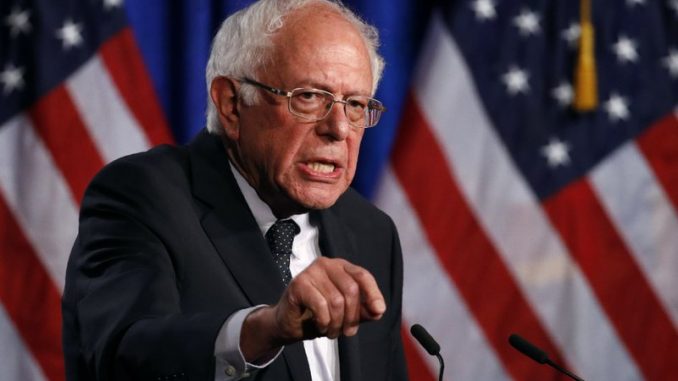 OAN Newsroom
UPDATED 3:00 PM PT – Tuesday, July 13, 2021
While Republicans have recognized the role of socialist and communist repression in Cuba sparking recent protests, Democrats have taken the side of the Cuban president and pointed blame elsewhere, including on the U.S. On Monday, MSNBC's Lawrence O'Donnell denied Cuba's problem was communism, but instead economically illiterate dictators and the embargo.
O'Donnell went on to describe the Cuban embargo as a "grotesque mistake."
"Cuba's problem is not too much socialism, as Republicans would have you believe. It is too much dictatorship, second only to North Korea at this point," he claimed. "The embargo is our longest-running foreign policy mistake."
After a long period of silence, self-described Democratic Socialist Sen. Bernie Sanders (I-Vt.) put a tweet out on Monday with no mention of communism and called for an end to the embargo. The embargo argument was also the Cuban president's response to the largest protests Cuba has seen in decades.
All people have the right to protest and to live in a democratic society. I call on the Cuban government to respect opposition rights and refrain from violence. It's also long past time to end the unilateral U.S. embargo on Cuba, which has only hurt, not helped, the Cuban people.

— Bernie Sanders (@SenSanders) July 13, 2021
President Miguel Diaz-Canel denied a repressive dictatorship in Cuba and similar to the Democratic Party, attributed the quality of life in the island nation to the presence of the embargo.
"If you want the Cuban people to do better, lift the embargo first and let's see how we do," he stated. "Don't come telling me it's the inefficient government, the brutal government or the dictatorship. Where is the dictatorship in Cuba?"
Diaz-Canel has called on communist citizens to "combat" the thousands of so-called "counter-revolutionaries" seeking to rid themselves of socialism and communism in their home country.