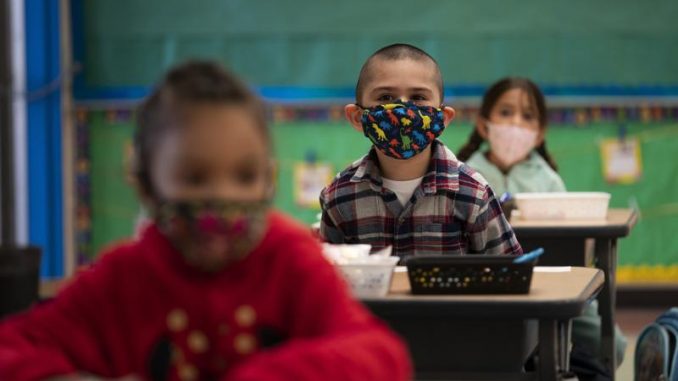 OAN Newsroom
UPDATED 3:56 PM PT – Tuesday, July 13, 2021
California health officials have backtracked its hardline stance on requiring K-12 students to wear face masks. On Monday evening, the state's Health Department updated their guidelines for the fall 2021 school year by saying students and teachers are required to wear masks indoors.
However, the agency suggested school to develop their own guidelines to enforce the mask rule to avoid sending kids home unnecessarily. This includes providing face masks and other protective equipment as well as offering alternative educational opportunities for students who are sent home.
UPDATE: California's school guidance will be clarified regarding masking enforcement, recognizing local schools' experience in keeping students and educators safe while ensuring schools fully reopen for in-person instruction.

— CA Public Health (@CAPublicHealth) July 13, 2021
"It's all about choice. If a child wants to wear a mask or needs to wear a mask, that's fine," one California parent stated. "Every child should have the chance to unmask, share their smile and breathe the air."
Meanwhile, the California Health Department says the guidelines are effective immediately and will be updated on November 1 at the latest.