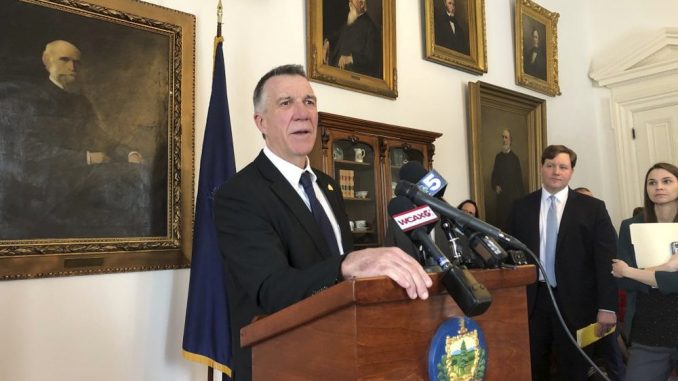 OAN Newsroom
UPDATED 7:30 PM PT – Tuesday, June 8, 2021
Gov. Phil Scott (R-Vt.) has signed an election bill that requires the states to send out mail-in ballots to all registered voters. The governor went against the GOP trend and signed bill S.15 on Monday, which he claims will make voting more accessible and increase voter participation.
"I'm signing this bill because I believe making sure voting is easy and accessible, and increasing voter participation is important," he explained. "Having said that, we should not limit this expansion of access to general elections alone, which already have the highest voter turnout."
S.15, the universal ballot mailing bill, has been signed into law!

Once again #VT is leading the nation. Other states are rolling back voting rights while we're ensuring democracy remains in reach & becomes even more accessible for those who may otherwise be left out. #VTPoli pic.twitter.com/EG1m7351gj

— Vermont Secretary of State's Office (@VermontSOS) June 7, 2021
This comes after the state's Democrat controlled legislature passed the bill earlier this year. A majority of Republican lawmakers argue against the mass mailing of ballots because they say it leads to fraud and errors in the elections.
A growing number of GOP led states have moved to limit mail-in voting and implement new voting laws in an effort to uphold integrity in American elections.