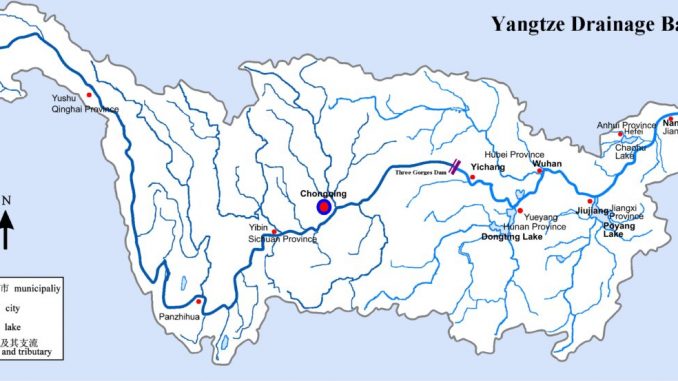 Floodwaters exceeded warning levels on May 22 across five major monitoring stations of the Yangtze River that runs from China's west to east due to heavy rainfall in the past few days, according to state media Xinhua News Agency.
The monitoring stations are mainly located in the middle and lower Xiang River section near Dongting Lake, Hunan Province, and in the Xin River section near Poyang Lake, Jiangxi Province.
According to hydrological monitoring data released by the Changjiang Water Commission of China's Ministry of Water Resources, as of 2 p.m. on May 22, the water levels at the monitoring stations of Qilishan (Hunan Province), Hankou (Hubei Province), Hukou (Jiangxi Province), and Datong (Anhui Province) were 30.42 meters, 23.69 meters, 16.88 meters, and 11.50 meters respectively, among which Qilishan station recorded its second highest levels of the past 30 years.
Official forecasts are warning that the Wu River—an important tributary of the Upper Yangtze in Guizhou Province—along with the middle and lower reaches of Yangtze are set to receive more heavy rainfall until May 28, with water levels predicted to rise between 1 to 1.8 meters.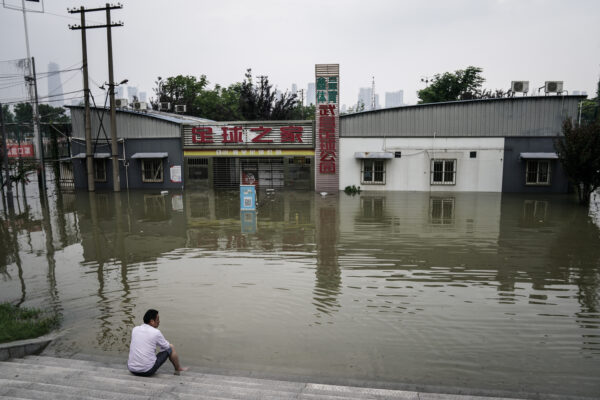 With the arrival of the flood season, submerged areas of Poyang Lake have exceeded 3,000 square kilometers for the first time this year, reaching 3,450 square kilometers on May 22 a month earlier than last year, which also broke records.
Last year's flood season saw the Yangtze River basin experience its third-largest flood since the Chinese Communist Party (CCP) came into power in 1949. Poyang lake exceeded 3,000 square kilometers for the first time on June 26, 2020. Water levels in the middle and lower reaches of Yangtze's main course also exceeded warning levels, leading to the largest flows into the Three Gorges Reservoir since its completion in 2006.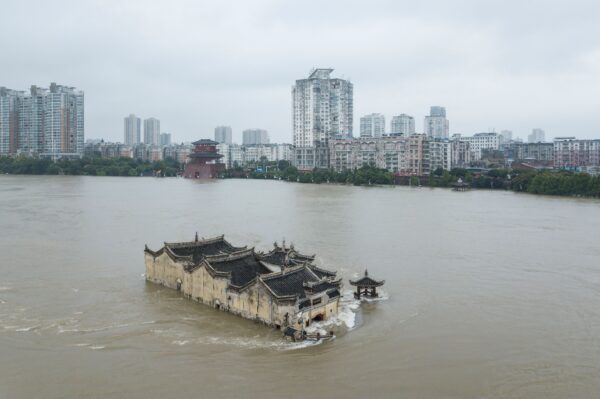 This year is forecast to bring another challenging flood season for the Yangtze River basin, with a high possibility of regional flooding, but also a rapid changes from flood to drought conditions due to the uneven spatial and temporal distribution of rainfall throughout the vast area of the Yangtze River basin.
On May 18, Wang Zhonglin, General Commander of the Yangtze River Flood Control and Drought Relief Headquarters and acting governor of Hubei Province, told a flood and drought control work conference that the year 2021 marks the 100th anniversary of the founding of the CCP and that Yangtze River flood and drought control work is of significant importance.
The Yangtze River is the largest river in both China and Asia, and the third-largest in the world. Its total length is 6,363 kilometers, flowing through 11 provinces, areas, and municipalities, including Qinghai, Sichuan, Tibet, Yunnan, Chongqing City, Hubei, Hunan, Jiangxi, Anhui, Jiangsu, and Shanghai City before it finally enters the East China Sea.