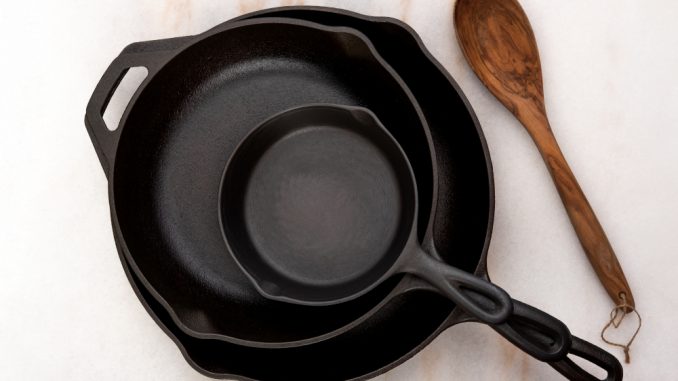 Unlike many other cooking tools in the kitchen, cast iron is part of the family. It tells a story, and especially in the South, it's one that may go back generations.
"I feel like I'm cooking with history when I cook with cast iron," said North Carolina native Elizabeth Karmel. "It brings back memories of my grandmother and mother cooking some of my favorite foods.
"As a Southern cook, I have to say that Southern food is frequently cooked to conjure up memories of people, holidays, and traditions past. And because so many of our ancestors used cast-iron to cook with, that makes it an important part of recreating family culinary rituals and traditions."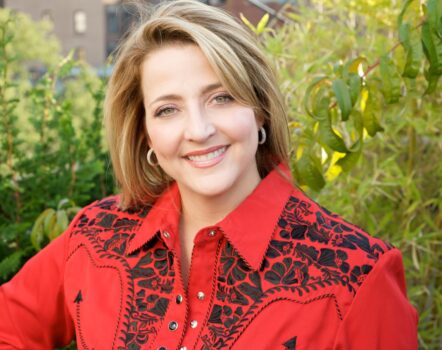 A Kitchen Workhouse
Karmel, former spokesperson for Lodge Cast Iron's line of cookbooks and author of "Steak and Cake," is a renowned expert on Southern cooking. Cast iron, she says, is an essential piece of kitchen equipment that retains heat well due to its density, its heavy weight and thickness. It's especially good, therefore, when making foods "where the edges and the bottom need to be crispy," she said.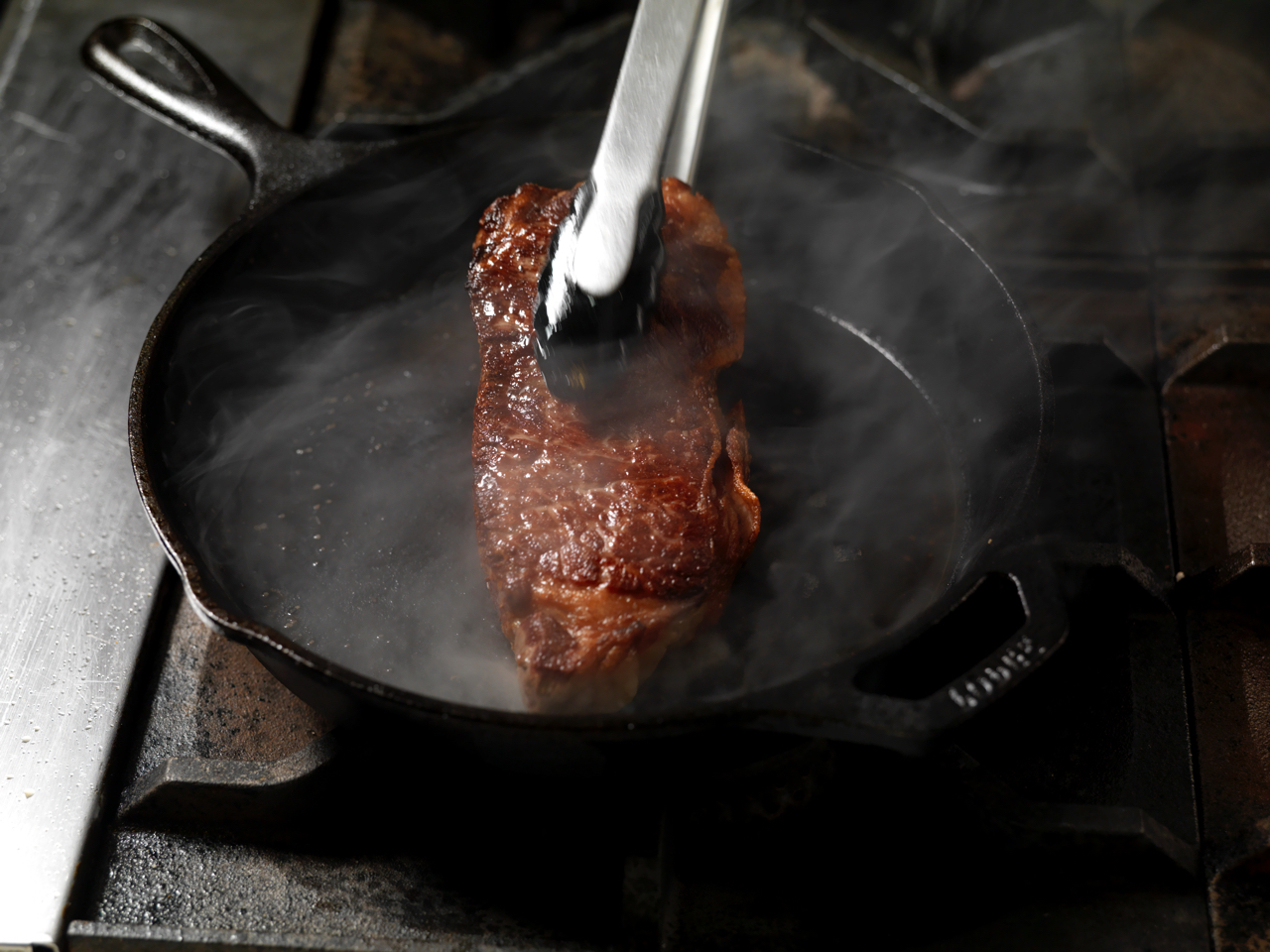 There's cornbread, of course, which tastes so much better when baked in a well-seasoned cast-iron skillet.
"But I use it for fried okra, fried chicken, bacon, cobblers and crisps, Dutch baby [pancakes], and steaks," said Tamie Cook, a food stylist in Atlanta, and former culinary director for celebrity chef Alton Brown. She started Tamie Cook Culinary Productions in 2013, and also cooks for actors in movies and TV shows filmed in the Atlanta area, and she often finds herself pulling out one of more than 30 cast-iron pieces to get the job done. "I use my cast-iron Dutch ovens a lot for soups and stews," she added.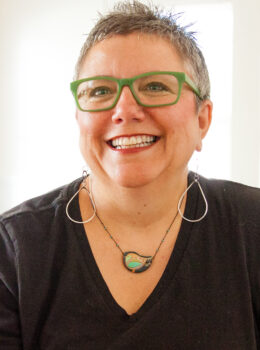 Cast iron is the workhorse of the Southern kitchen.
"I love the feel of cast-iron cookware—the heft and the weight of it," Karmel said. "I love how a piece of well-seasoned cast iron has a naturally nonstick surface."
Cook says she can't remember a time when a cast-iron skillet wasn't on the stovetop in her childhood kitchen. "My mother used her cast iron for just about everything she cooked," she recalled. "After every use and cleaning, my mother would rub them down with a paper towel soaked with a little oil and then place that paper towel between them."
She also remembers a particular piece of cast-iron cookware that fascinated her when she was young. It was her aunt's corn-stick cast-iron pan, a piece with molds that look just like ears of corn. Pour cornbread batter in, and baked corn "sticks" come out, imprinted with kernels.
Love and Nostalgia
Today, Cook still has pieces from her childhood. "I cherish the cast iron I have from my mother and my aunt," she said.
For Karmel, the act of cooking is a tactile experience, many times evoking an emotional, nostalgic response.
"I often say that my food tastes like what it feels like when someone you love gives you a hug," she said. "And I feel like the cookware that you use to make that food has to be cookware that you feel good about, and that you love.
"And I love my cast-iron."
Cast In the South
Lodge Cast Iron is one of those wonderful American success stories. After years of walking on foot from Pennsylvania and then around the South, Joseph Lodge settled in South Pittsburg, Tennessee, and in 1896 founded Blacklock Foundry. Now, the company, renamed Lodge Cast Iron in 1910, continues to evolve its award-winning line of cast-iron at its factory.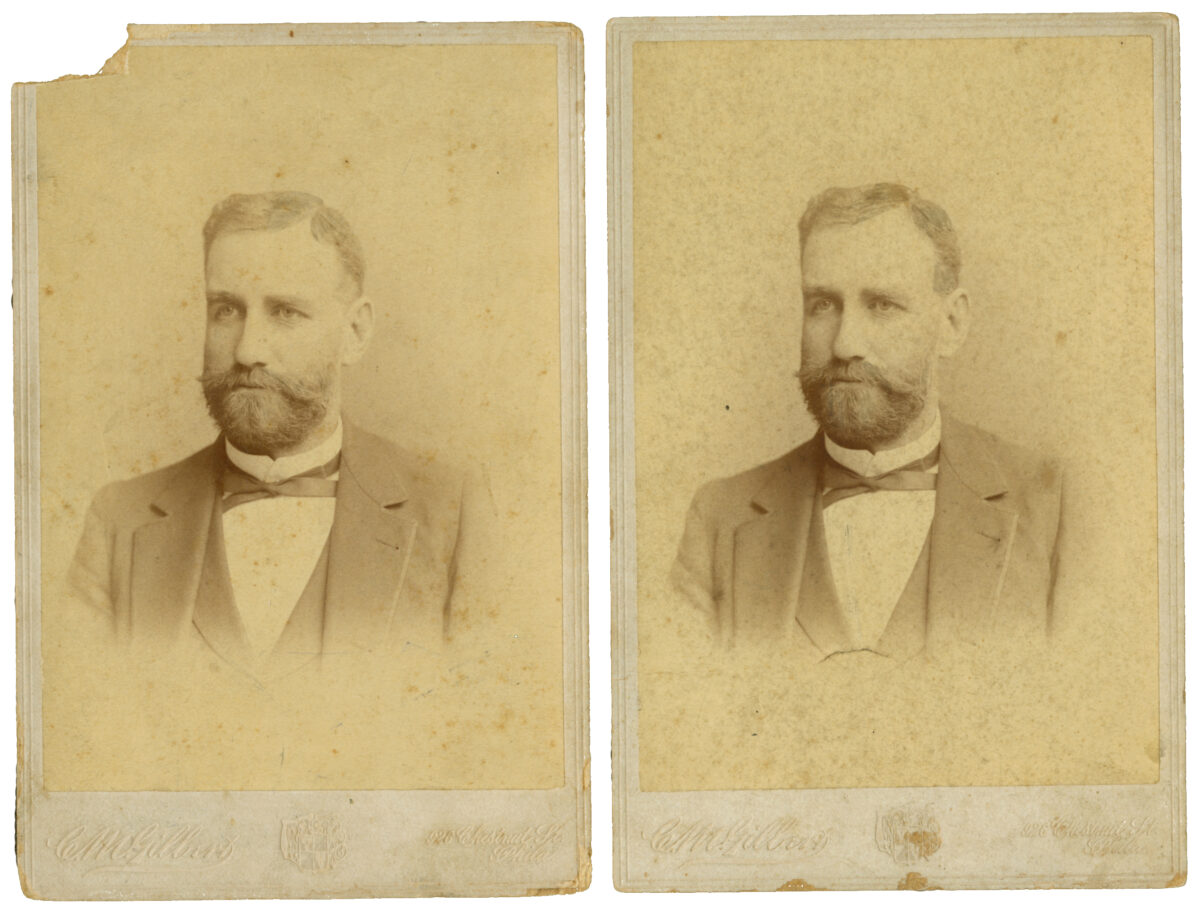 Lodge survived the Great Depression and the economic downturn of the 1970s. Soon thereafter, it faced a dilemma. If properly cared for, cast-iron cooking vessels are many times passed. So why would one need a new cast-iron skillet when grandma's worked just fine?
Lodge answered the question by tasking its designers and engineers to develop something new, and in 2002, debuted its line of pre-seasoned cast iron. Lodge became the first to manufacture pre-seasoned cookware, something that is now an industry standard.
"We're constantly evaluating food trends and work hard to keep our content fresh and exciting," said Adam Feltman, associate brand manager at Lodge. "We are constantly growing our product offering where it makes sense, and adding innovation to our core items.
More recently, Lodge added colorful enameled cast iron and seasoned carbon-steel cookware to its lineup. A second foundry was added in 2017, enabling Lodge to increase manufacturing capacity by 75 percent, perfect timing for introducing the new Blacklock line of cast iron, blending the company's history—the line's name goes back to the company's original name—with triple-seasoned surfaces and lightweight design.
In doing so, it's introduced the beauty and functionality of cast iron to a new generation of cooks.
"Lodge's durability and versatility are known the world over," Feltman said. "Lodge Cast Iron is as straightforward as the people that hold it dear, and our skillets have been hard at work in the kitchen and around the campfire for generations."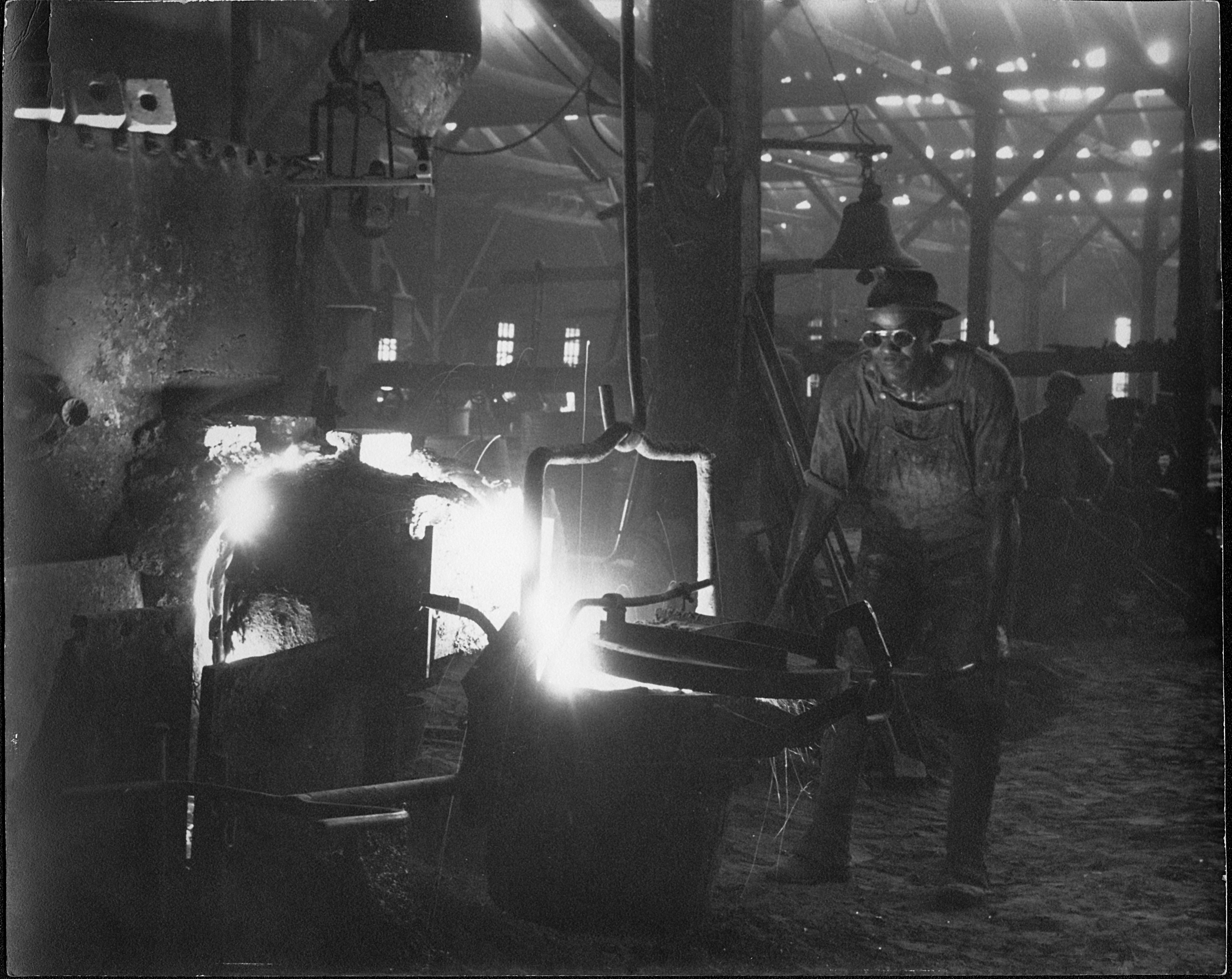 Caring for Cast Iron
Cast iron is made for roasting, searing, and other high-temperature cooking, all of which may leave hard, crusty foods clinging to the sides and bottoms of your cookware. So what's a cook to do?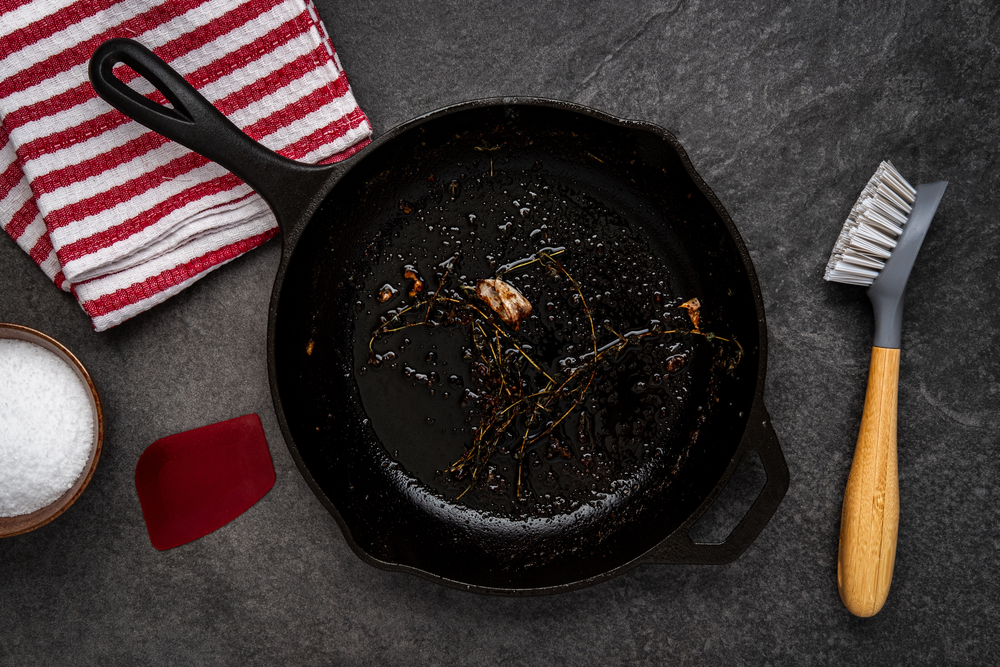 Use soap or not? Soak it or not? Cast-iron skillets and other pieces can become cherished family heirlooms when cared for properly. But there are a few steps that should be followed to ensure they remain in the family for generations of cooks to come:
Lodge Cast Iron recommends washing by hand—never, ever place in the dishwasher. It will ruin the finish. Use a little soap if need be.
If you need an abrasive to help remove stubborn bits of food, sprinkle some cornmeal or kosher salt into the pan and rub it with a dry sponge to loosen the crusty pieces.
Dry promptly. Even the smallest drop of water may cause cast iron to rust. Using a lint-free cloth, wipe the skillet or other pieces of cast-iron all over—handles and all.
When completely dry, coat the inside and out with a thin layer of cooking oil. This will keep the cast-iron from rusting and maintain the handsome black luster that comes with years of seasoning.
RECIPE: Cast-Iron Steak
RECIPE: Cast Iron Skillet Cornbread
RECIPE: Crispy Cast-Iron Chicken Thighs
Anne Braly is an award-winning food and travel writer from Tennessee. After a long career as food editor at the Chattanooga Times Free Press, she's now a freelancer who travels the world looking for the best food and travel in the most unexpected places. Her columns and stories appear regularly in The Chattanooga Times Free Press, The Lookout Mountain Mirror, The Tennessee Lookout, WordSouth, and GoNOMAD.com.