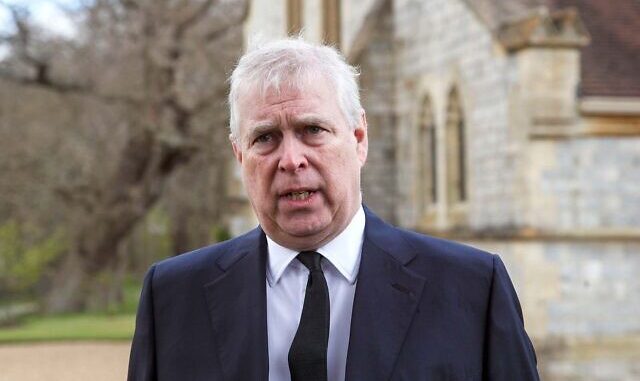 OAN Newsroom
UPDATED 9:13 AM PT – Friday, January 14, 2022
A U.S. judge refused to dismiss the civil suit against Prince Andrew. In a decision made on Wednesday, Manhattan U.S. District Judge Lewis Kaplan decided the sex abuse lawsuit filed by Jeffery Epstein victim Virginia Giuffre against the prince can move forward.
Giuffre claims Prince Andrew sexually abused her when she was just 17-years-old. In another claim she said she was trafficked by the late financier Epstein and his groomer Ghislaine Maxwell. Giuffre said the abuse took place three separate times in Maxwell's London home, at Epstein's New York mansion and his estate in the U.S. Virgin Islands.
In a 46-page decision, the judge denied all attempts made to have the case dismissed. Kaplan stood firm in her reasoning, saying Giuffre's $500,000 settlement with Epstein was too vague to cover Prince Andrew. She said the late Epstein was likely just protecting himself.
The attorney who is representing the victims of Epstein, Gloria Allred, agreed the judge made the right decision.
"The prince is going to be in a world of hurt, in a world of trouble."

Prominent lawyer Gloria Allred spoke out after a judge gave the green light to a lawsuit by Virginia Giuffre against Prince Andrew pic.twitter.com/iCbFUfGh0R

— Bloomberg Quicktake (@Quicktake) January 13, 2022
Meanwhile, the prince suggested his accuser's complaint needed to be more definitive to which the judge said her detailed allegations are reprehensible. Giuffre's lawyer said it will be interesting to see what the 61-year-old will say under oath.
The accuser alleges Andrew engaged in sexual acts without her consent, admittingly knowing her age and the fact she was a sex trafficking victim. Giuffre said she feared for her life as Epstein, Maxwell and Prince Andrew compelled her to engage in sexual acts by implied threat. If she disobeyed, she thought she would die or face physical injury.
Giuffre sued Prince Andrew in August, less than a week before the expiration of a state law giving accusers a two-year window to bring claims over alleged child abuse that occurred years prior.