German Foreign Minister Heiko Maas warned of "a long and severe spiral of sanctions" as EU foreign ministers met on Thursday to discuss further sanctions against Belarus.
The Belarusian regime sparked strong reactions from the West after it intercepted a Ryanair flight flying over its airspace on Sunday and arrested two people onboard—26-year-old opposition journalist Roman Protasevich, and his 23-year-old Russian girlfriend Sofia Sapega.
The EU has already requested airlines avoid Belarusian airspace and banned Belarusian airlines from the EU this week. That's on top of sanctions against Belarus President Alexander Lukashenko and other officials imposed last year over the August election that handed Lukashenko a sixth term and that opposition groups have rejected as rigged, as well as a crackdown on protests.
The EU's High Representative Josep Borrell said on Thursday ahead of the meeting in Lisbon, Portugal, that the lawmakers will discuss "the implementation of sectorial and economic sanctions" as "the personal sanctions have very much advanced at the technical level."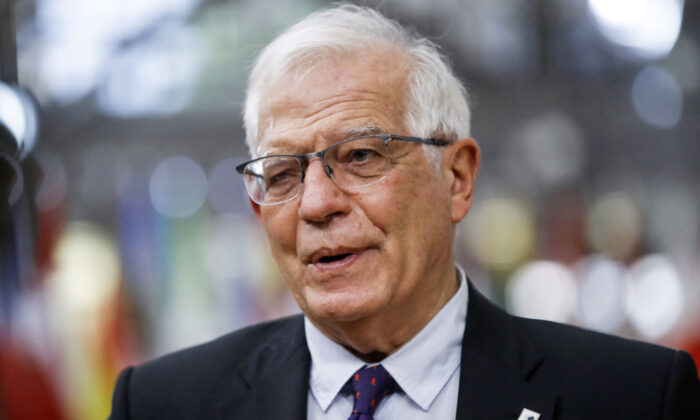 Lawmakers are aiming for agreement on June 21 when they meet in Luxembourg, and before the next meeting of EU leaders, but the German foreign minister said he was hoping "this will be done within the next few days."
Maas told reporters that the sanctions need to be swiftly enforced to put "significant" pressure on Lukashenko and his regime.
"We want the sanctions to put significant pressure on Belarusian economic structures and financial structures so that the repercussions are felt and the Lukashenko regime is made to understand that the moment for dialogue has passed as long as things like those of the last week happen," he said.
"I think the first signal that we are expecting is that the more than 400 political prisoners are released. And as long as that has not happened yet, the EU cannot relent in their efforts to introduce new sanctions."
Maas warned that unless Lukashenko backs down, there will be "a long and severe spiral of sanctions" to come.
"We will monitor how effective this is in Belarus and whether Lukashenko relents, and if he does not, then we have to assume that this is just the beginning of a long and severe spiral of sanctions, as the actions taken by Lukashenko are just so unacceptable that the EU will not only refuse to be silent over this but will spend the coming weeks realizing ways to increase the pressure on Belarus and Lukashenko," he said.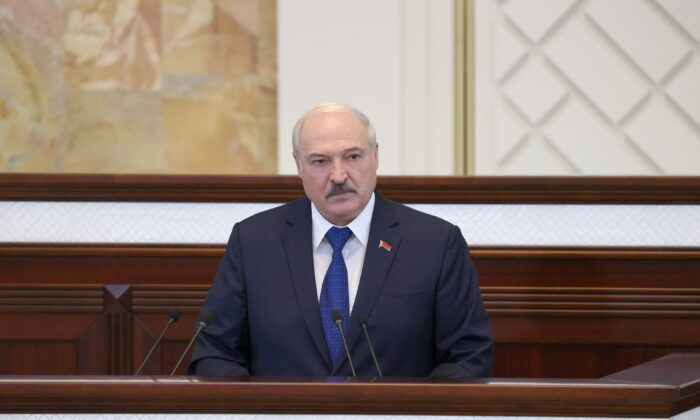 Other EU foreign ministers suggested that potash and oil could also be targeted.
"The keyword, I think, is potash. We know that Belarus produces very much potash, it is one of the biggest suppliers globally, and I think it would hurt Lukashenko very much if we managed something in this area," Luxembourg's Foreign Minister Jean Asselborn said ahead of the meeting.
Lithuanian Foreign Minister Gabrielius Landsbergis said the EU should consider hitting the oil sector with sanctions.
Exports of potash—a potassium-rich salt used in fertilizer—are one of the major sources of foreign currency for Belarus, and state firm Belaruskali says it produces 20 percent of the world's supply.
The EU statistics agency said the bloc imported 1.2 billion euros ($1.5 billion) worth of chemicals including potash from Belarus last year, as well as more than 1 billion euros worth of crude oil and related products such as fuel and lubricants.
The ministers also said that it's important to try to keep Russia in mind.
"What we don't want to do is to drive the country in the arms of Russia," Austrian Foreign Minister Alexander Schallenberg said.
Maas said that it would be important to talk to Russia "as everyone knows that without Russia and without Russian support Lukashenko would have no future in Belarus."
"And I think that this affects the relationship between Russia and the EU and so it's important that we keep up a dialogue with Russia, but with the clear expectation that we also have with Belarus and the sanctions, we must use the same language with Russia," he added.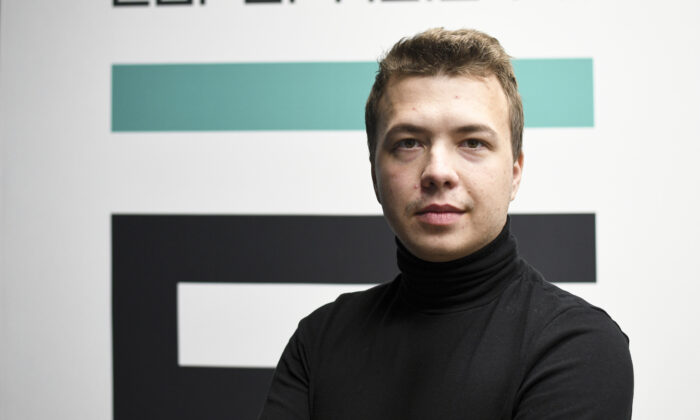 Lukashenko defended the diversion of the flight on Wednesday, claiming a bomb threat, which the Belarusian authorities used to ground Protasevich's flight, came from Switzerland, and that the flight was near a nuclear power plant.
He also defended the arrest of Pratasevich, saying the journalist was working to foment a "bloody rebellion."
Pratasevich, who left Belarus in 2019, ran a popular messaging app that had a key role in helping organize huge protests in recent months that have put Lukashenko under unprecedented pressure at home in the wake of the August vote. But the strongman has only increased his crackdown, and more than 35,000 people have been arrested since the protests began, with thousands beaten.
Reuters and The Associated Press contributed to this report.