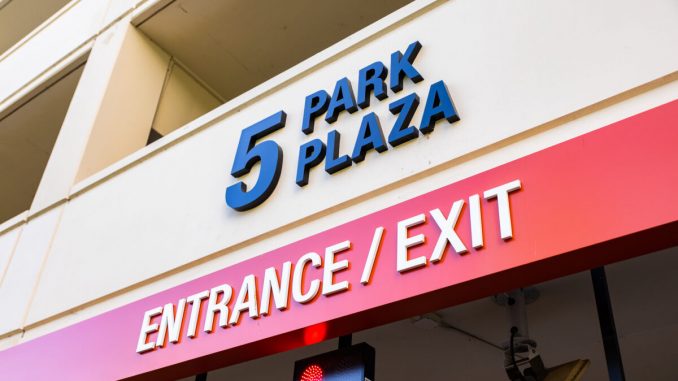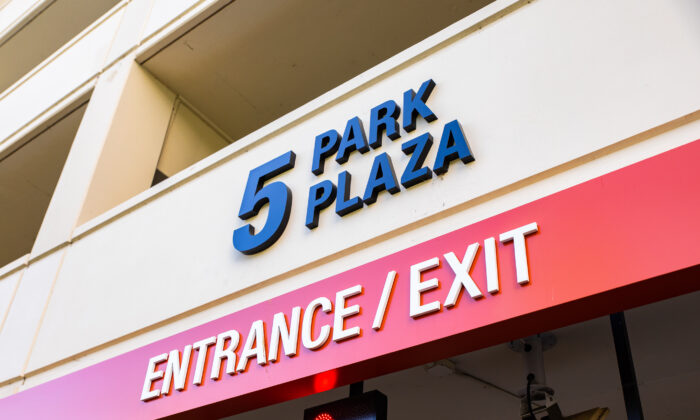 The parking area for business at 5 Park Plaza in Irvine, Calif., on May 26, 2021. (John Fredricks/The Epoch Times)
A 35-year-old man was arrested on a felony charge May 23 after a vandal caused more than $50,000 in damage to a series of vehicle in Irvine, Calif.
The Irvine Police Department (IPD) responded to parking structures at Park Plaza after receiving a report May 20 that numerous vehicles had been keyed, spokesperson Sgt. Karie Davies said.
Several other vehicle owners had previously reported damage between May 19 and May 21 in the parking structure. An additional seven vehicles were targeted between May 21 and May 22 at a nearby apartment community at 2777 Alton.
One of the damaged vehicles was a Tesla with a sentry mode feature that automatically records suspicious behavior in the area, police said. The recording was shared on the social media platform Reddit, and a user who recognized the suspected culprit contacted police.
Shallom Han was arrested May 23 on a felony charge of vandalism. He is being held at the Orange County Jail.