Texas House passed a bill on Tuesday requiring professional sports teams to play the national anthem before the game starts, otherwise they might lose massive tax subsidies from the state and localities.
Senate Bill 4 (pdf) was passed by the state Senate in April. It went to Gov. Greg Abbott's office for approval after the House passed it by 110-34.
"SB4, the Star-Spangled Banner Protection Act is headed to @GovAbbott's desk!" Texas Lt. Gov. Dan Patrick wrote on Twitter.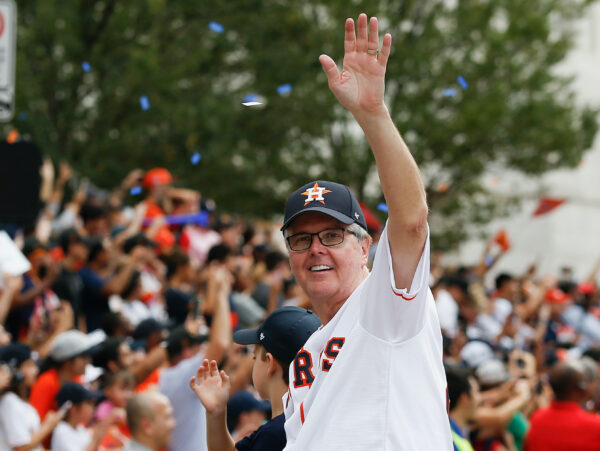 "The Star-Spangled Banner will not be threatened in the Lone Star State. In a time when too many things divide us, sports are one thing that bring[s] us together," Patrick continued.
The bill was a response to the Dallas Mavericks', an NBA team based in Dallas, Texas, decision in February not to play the Star-Spangled Banner before the game starts, breaking with an American tradition.
The NBA later required the national anthem to be played before all games.
Patrick, a Republican who also serves as president of the state Senate, announced at the time that he would push for a bill to ensure playing the anthem before games.
Democrats in the state House called the bill "unconstitutional."
Julie Johnson, a Democrat House representative, expressed concern in Tuesday's session that the bill would infringe upon the First Amendment rights of freedom of speech.
"Not at all," Dustin Burrows responded immediately. Burrows is a Republican representative and a sponsor of the bill.
"First off, no sports team is actually compelled to play the national anthem, and there's no guarantee they're going to get federal tax dollars or state or governmental tax dollars in the first place," Burrows said, "So if they choose not to want to play the national anthem—it's real simple—they just don't have to take any tax subsidies."
The bill further states that the attorney general may intervene if the law is violated.
Abbott's office didn't respond to The Epoch Times's question of whether the governor will sign the bill.
The bill would take effect on September 1 if Abbott signed it into law.