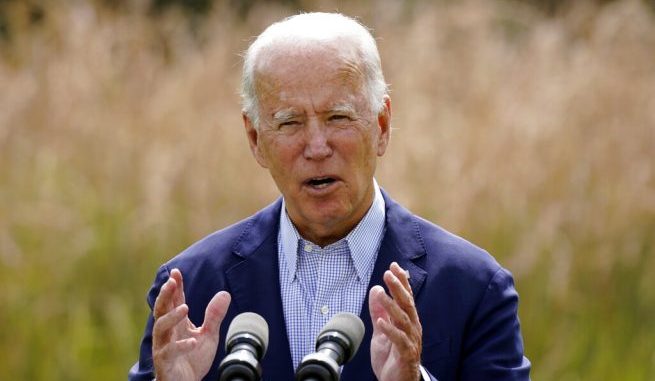 OAN Newsroom
UPDATED 8:32 AM PT – Tuesday, September 15, 2020
Following the shooting of two Los Angeles County Sheriff's deputies in an apparent ambush, the incident received very different responses President Trump and the Democrat presidential nominee.
Joe Biden appeared to politicize the shooting while calling for gun control. In a tweet Sunday, the former vice president suggested a ban on "assault weapons and high-capacity magazines." His remarks came less than 24-hours after the shooting and without him even knowing what type of gun was used in the incident.
Biden's comments are in stark contrast to President Trump's remarks in which he called for a "fast trial" with the possibility of the death penalty if the deputies die.
The President also slammed Biden during a 'Latino's for Trump' event by pointing out that "he's not strong for law and order." President Trump has consistently called for law and order as protests intensify across the country.
During his campaign stop in Nevada over the weekend, he said rioters and anarchists will win if Biden is elected president. He also praised law enforcement by saying the Republican Party supports the heroes who risk their lives to keep us safe.
"These are great people that have done a great job," he stated. "And we have to support our law enforcement."