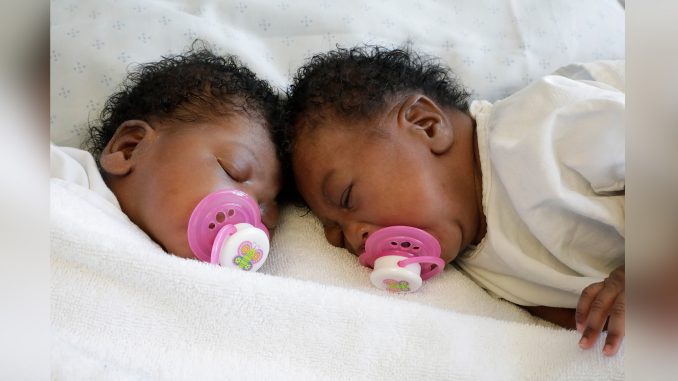 Twin baby girls born joined at the head in "the rarest form of conjoined twinning" have been successfully separated.
The lucky mother, Ntombikayise Tyhalisi, 31, of Cape Town, South Africa, is overjoyed to be returning home with her babies.
"I am overjoyed. I wasn't expecting to leave here holding my children one in each arm," Tyhalisi said in a statement provided to The Epoch Times by the Western Cape Department of Health.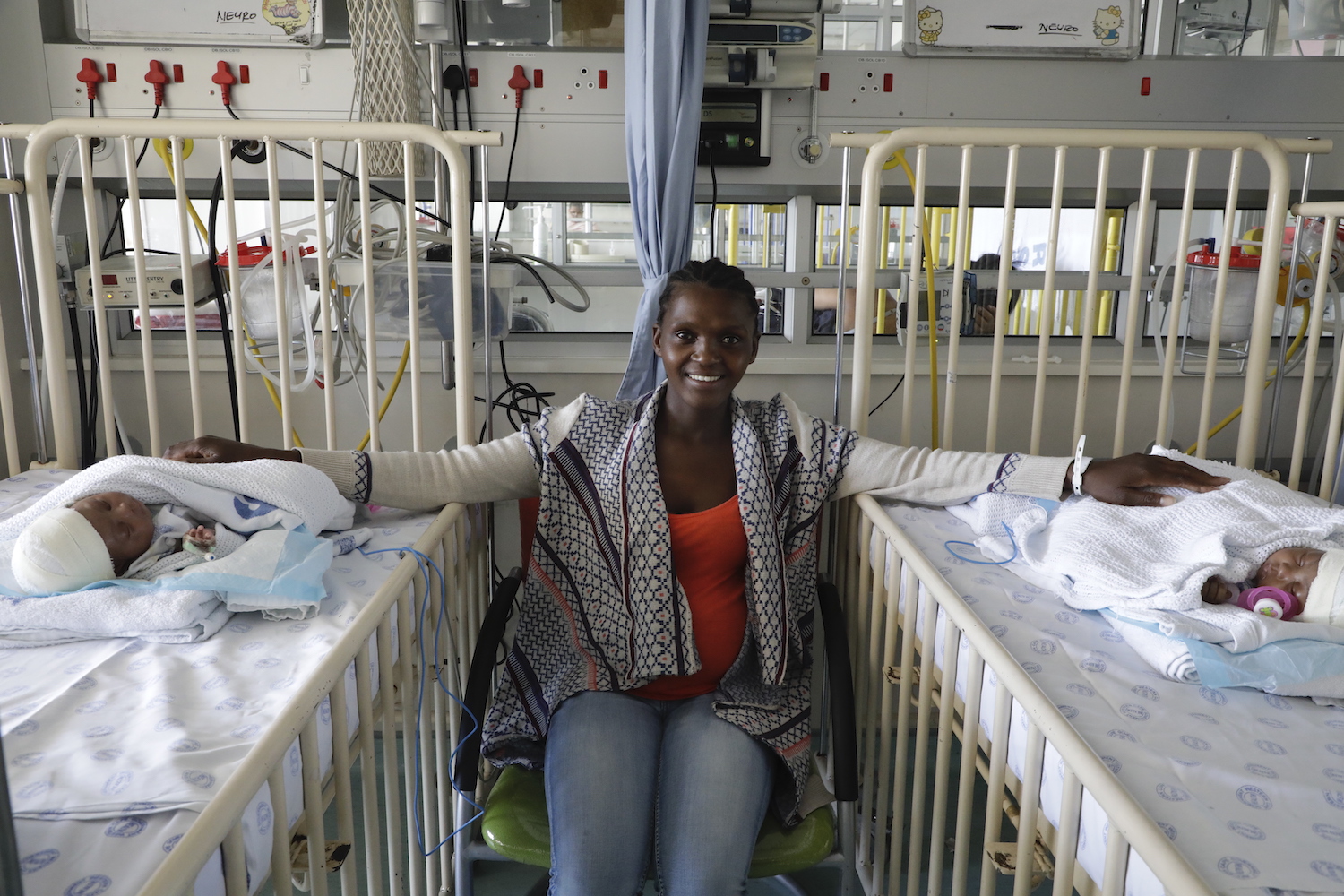 The babies, named Siphosethu and Amahle, were born in the Eastern Cape province.
In February, at just 4 days old, the twins underwent separation surgery at the Western Cape's Red Cross War Memorial Children's Hospital (RCWMCH), the only dedicated pediatric neurosurgery center in Sub-Saharan Africa, according to the statement by Western Cape Government.
Medically known as craniopagus twinning, the baby girls' rare connection necessitated a full surgical team for each baby, comprising an anesthetist, neurosurgeon, plastic surgeon, and nurses.
Professor Tony Figaji, the head of pediatric neurosurgery at RCWMCH, said in the statement that it's "the rarest form of conjoined twinning," and craniopagus twins occur roughly once in every 2.5 million live births globally, with half of such births stillborn.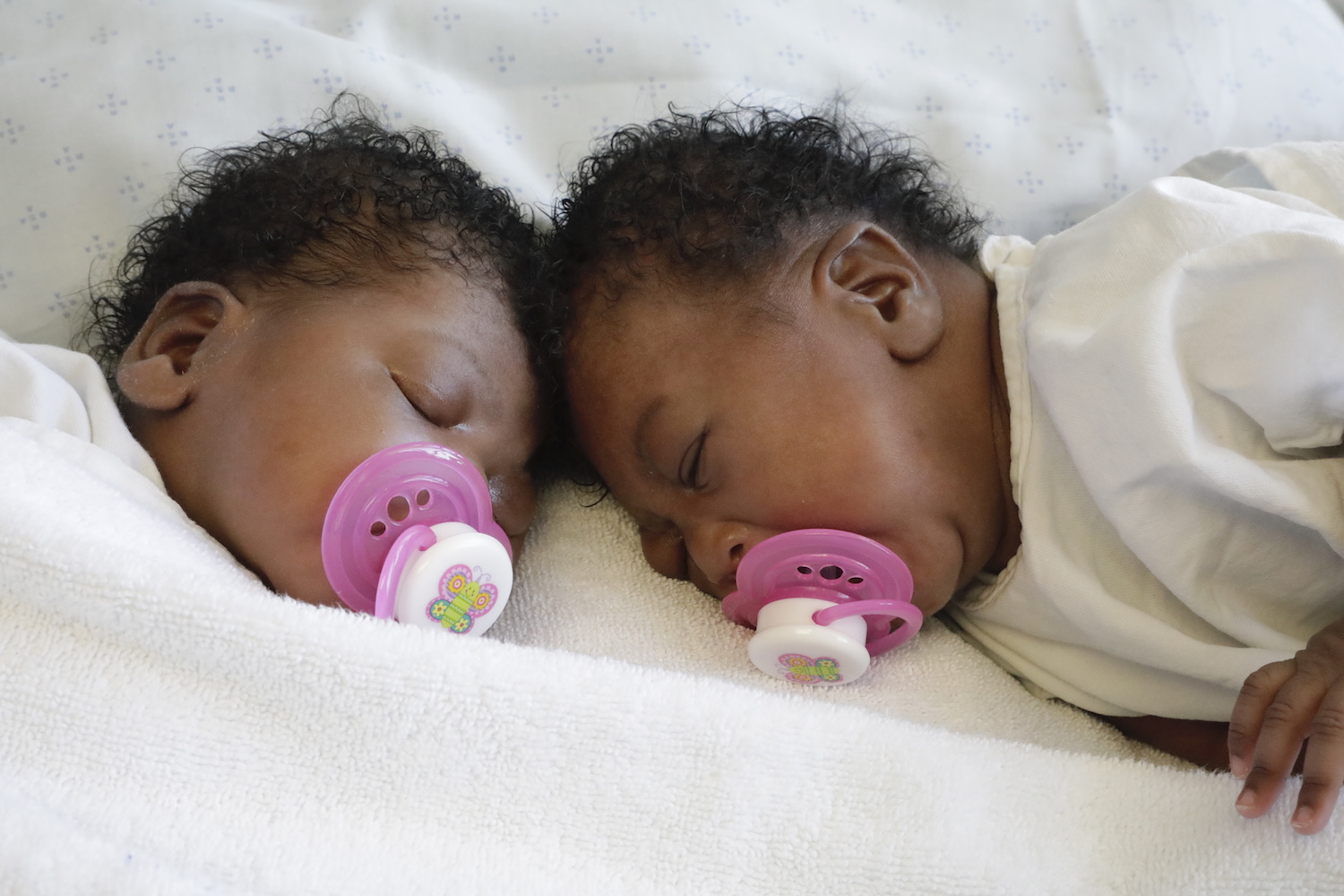 "We were fortunate in this case that the connection did not involve any shared brain tissue and didn't involve major [blood] vessels going from one twin to the other," Figaji said in the statement.
RCWMCH's head of plastic surgery, Professor Saleigh Adams, said in the statement that a crack team was prepared for at least a six-hour surgery, yet the separation took only 1 1/2 hours.
"This is a huge plus for the recovery of the twins," Adams said.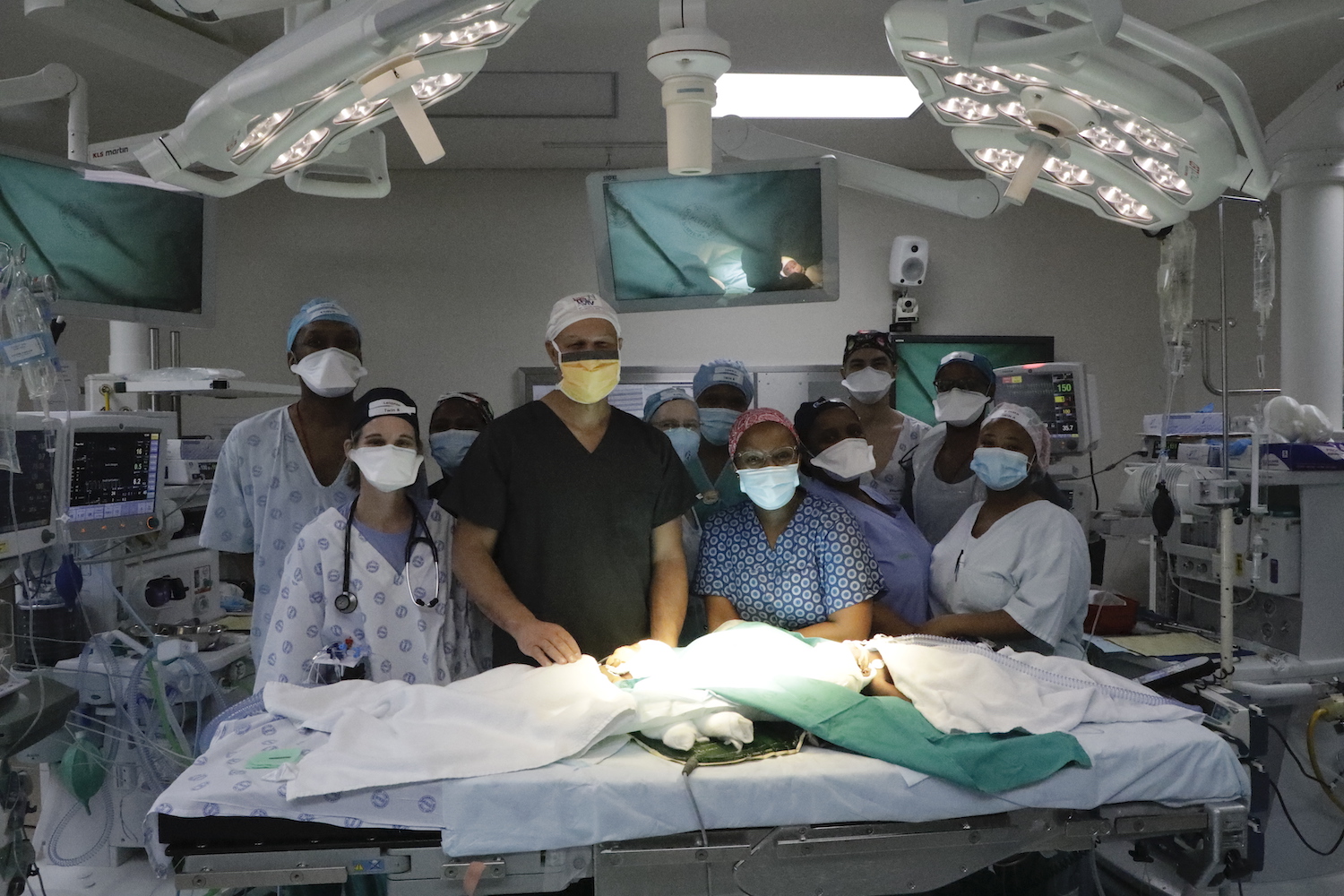 Tyhalisi wasn't expecting conjoined twins.
"It frightened me, a lot," said the mom of four. "The nurses were also shocked at the birth. I was told that the baby was just facing the wrong way for the birth."
Tyhalisi said that when she didn't experience the urge to push while in labor, she asked for a C-section and her babies were delivered via operation.
"I had only one baby name in mind, not for two," she said.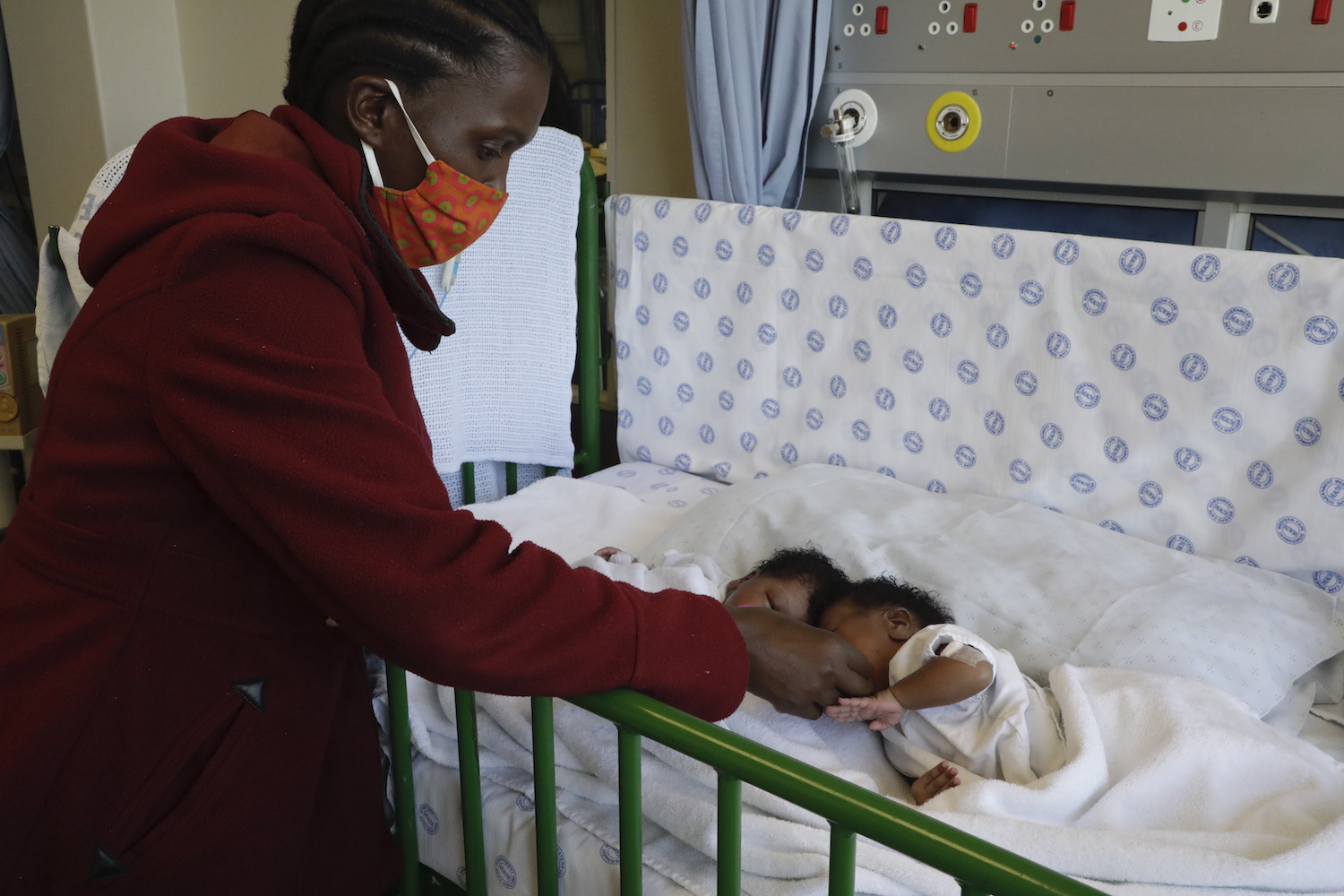 Tyhalisi is excited to return home to her family—including brothers and a sister, aged 19—with her two baby girls in her arms.
But most of all, she's excited to introduce Siphosethu and Amahle to her two older daughters: a toddler named Bonke and Ethandwa, aged 8.
"They will be very happy because I haven't even sent them pictures of the babies since they've been separated," she said.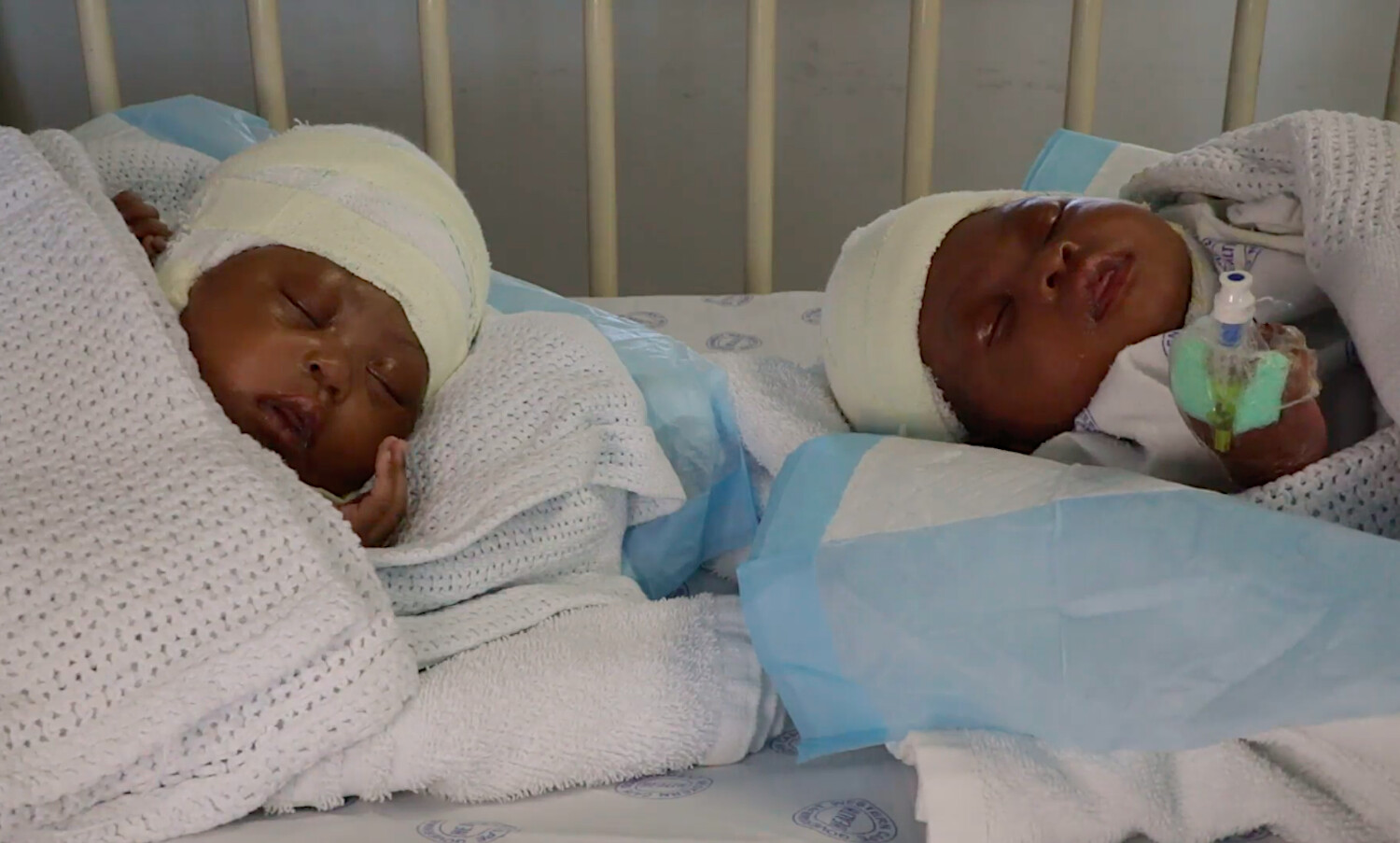 Holding and bathing her babies, Tyhalisi said, is easier since their separation. Before, nurses helped, but at home her sister will be on hand to lend support.
The proud mom said her little twin babies' personalities are already shining through.
"The one who's fickle is Siphosethu. I don't sleep at night, as she just cries," Tyhalisi said.
"Amahle is much better, and I can see she's not going to give me any trouble at all."
On May 11, Western Cape Government Health stated that both babies and their mother were doing well, with a follow-up care plan in place to ensure optimal healing after the twins' incredible surgery.
Share your stories with us at emg.inspired@epochtimes.com, and continue to get your daily dose of inspiration by signing up for the Epoch Inspired Newsletter at TheEpochTimes.com/newsletter