The chief justice of the Supreme Court told graduates of Georgetown University Law Center on Tuesday that the law is a way to limit power.
"Resolving disputes according to reason embodied in the law can involve a lot more work than leaving it all up to power," Roberts said in four-minute virtual remarks from the court in Washington. "But limiting power through reason is a rare and special thing in the world, and worth the work."
Supreme Court justices rarely appear in public and Roberts, a George W. Bush appointee, is no exception.
But he accepted an invitation from Georgetown for the second time, 15 years after he addressed graduates on Healy Lawn.
Roberts joked that he was likely asked back because his speech that day was so forgettable that no one remembered it.
He then told graduates that the profession they'd chosen to enter does not always offer the most interesting work.
"As Daniel Webster put it, 'if you would be a great lawyer, you must first consent to be a great drudge,'" he added, without cracking a smile.
Roberts relayed a story from former Supreme Court Justice Robert Jackson of stonemasons piling bricks on top of one another, applying mortar over and over again. When a passerby asked them what they were doing, one stonemason said he was earning a living, while the second said he was following a pattern.
The third "put his trowel down, looked up to the sky, and said 'I am building a cathedral,'" Roberts said.
"His point was simple: you have to recognize that the craft, the calling you have chosen is infused with a higher purpose. To borrow Jackson's famous phrase from the Nuremberg trials, it is through the law that power pays tribute to reason," he added.
Reason is the lawyers' tool, whether negotiating a legal document, seeking a result from an agency, or arguing in court, the justice said.
"Never forget that you are not just earning a living, you are not just following someone else's instructions," Roberts said. "You are building a cathedral."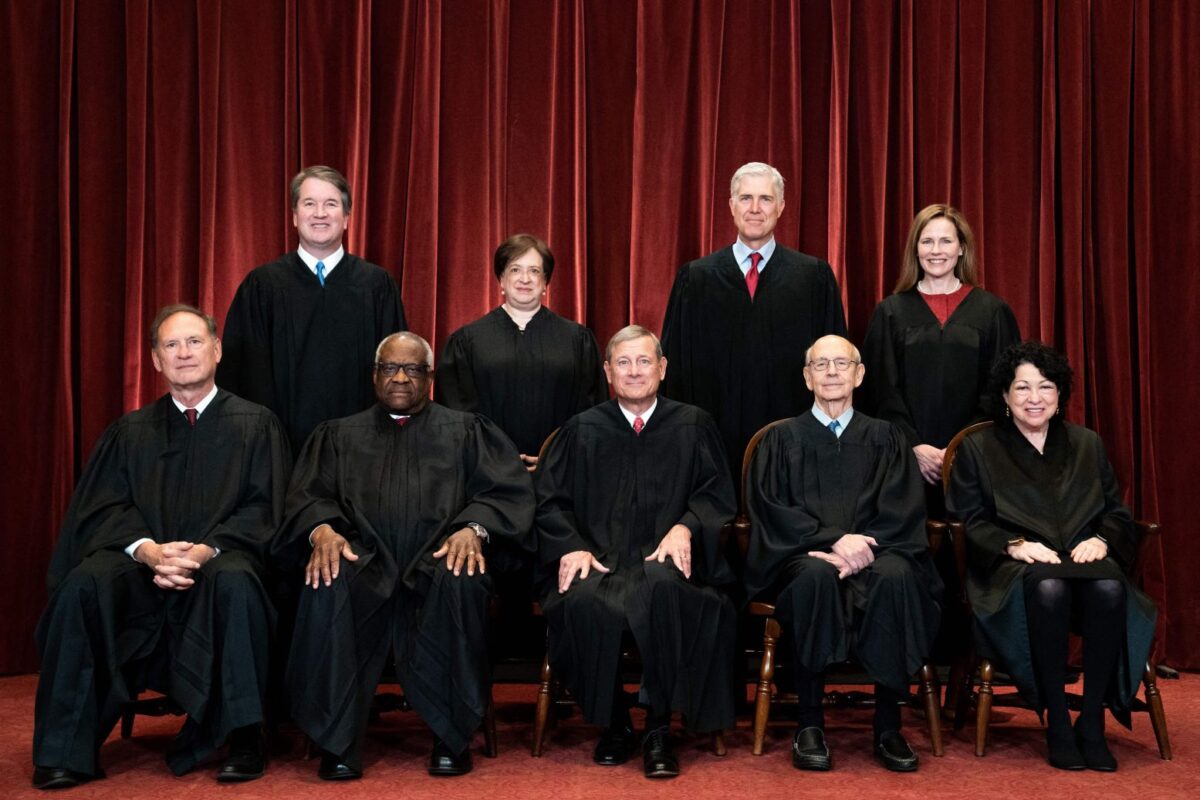 Roberts touched briefly on the theme in 2006, after telling graduates that they accomplished something very important.
"Your graduation today with your law degree, you are now recognized as learned in those wise restraints that make men free. You are knowledgeable in the manner in which power pays tribute to reason through law," he said.
Speaking less than one year after he was confirmed as chief justice, after never having served on the nation's top court, Roberts noted that some commentators wondered whether a chief justice could do anything to reduce divisions among fellow justices.
Roberts frequently quoted others, including Justice William Rehnquist, recalling how when he clerked for the judge that he called the idea that a chief justice could bring about harmony on the court misguided.
Broad agreement among justices, though, is best because it makes it more likely that a decision is on "the narrowest possible ground," Roberts said.
"It's when the decision moves beyond what's necessary for the case that the justices tend to bail out. If it's not necessary to decide more to dispose of a case, in my view, it is necessary not to decide more. In Felix Frankfurter's words, a narrow decision helps ensure that we 'Not embarrass the future too much.' The rule of law is strengthened when there's greater coherence and agreement about what the law is," he said.
"In my view the important point is that the key to achieving this broader consensus on a collective and collegial court does not rest with any individual member, chief justice or not, but with the court as a whole. It is the obligation of each member on the court to be open to the considered views of the others. We are a collegial and collegiate court not simply because we act after voting, but because we work together to function as a court in deciding the cases and crafting the means," he added.