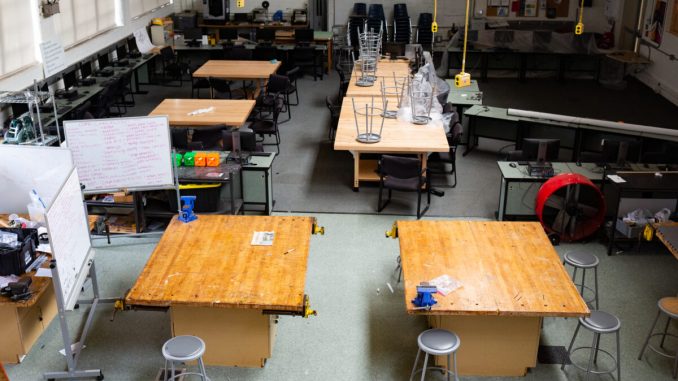 Smashed windows and damaged computers were among the toll vandals took on a Costa Mesa, Calif. elementary school.
Staff arrived at Whittier Elementary School May 24 to find windows that appeared to have been smashed with fire extinguishers, and graffiti spray painted on walls. Carpets were damaged, and furniture was toppled over, The Epoch Time has learned.
"This incident was reported to the Costa Mesa Police Department who is conducting an investigation," Newport-Mesa Unified School District spokesperson Annette Franco told The Epoch Times.
"Our district quickly began assessing the damage and conducting repairs immediately upon learning of the incident yesterday morning. Some classrooms were relocated to alternate classrooms and indoor spaces, as repairs were being made."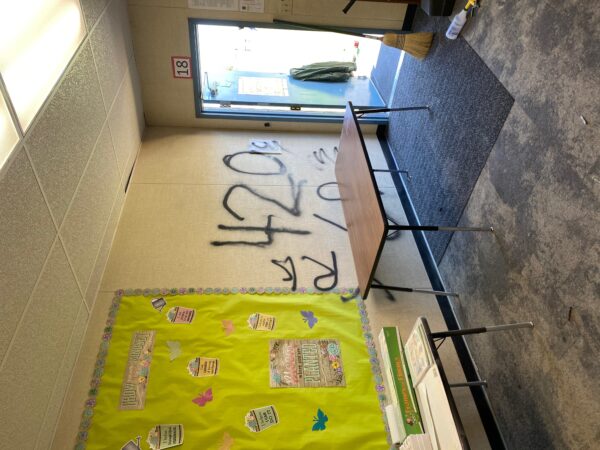 The damage is believed to have happened over the weekend.
"This is saddening to see and we appreciate the professionalism and dedication of our teachers and staff to quickly pivot and continue student learning with the least disruption possible," Franco said. "We very much appreciate the police department's support in addressing this matter and conducting an investigation."
Costa Mesa police would not say whether the vandalism was caught on camera.
"The Costa Mesa Police Department responded on Monday morning to take a report and this is now an active investigation," department spokesperson Roxi Fyad told The Epoch Times via email. "In order to protect the investigation, we haven't released specifics."
The incident occurred during the same weekend where close to 150 people were arrested in Huntington Beach after hundreds of unruly people gathered for a birthday party. Police said they could not speculate as to whether the two events were related.