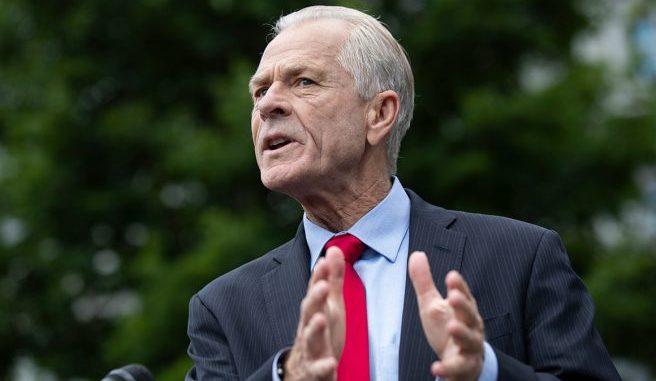 OAN Newsroom
UPDATED 11:19 AM PT — Tuesday, July 7, 2020
White House trade adviser Peter Navarro is asking the FDA to reinstate its emergency use authorization for hydroxychloroquine. He's hoping to add weight to the request by citing several Detroit doctors who are looking to gain the authorization to conduct more testing on the drug.
While speaking to reporters Tuesday, he touted recent studies showing hydroxychloroquine's effectiveness in lowering the mortality rate of virus patients. Navarro said that study is different because it focused on treating the virus during its earlier stages.
"The previous studies that have shown no efficacy for this drug have been skewed toward late treatment, the 8 to 14 days when you're already on your way to dying, and this drug won't work," he explained. "But if you get it within the first seven days when you simply have a fever, dry cough and a profound sense of fatigue…your lungs have not yet turned to glass…the virus has not yet penetrated all your other organs…and it works."
…of 2,541 patients hospitalized between March 10 and May 2, 2020 across the system's six hospitals, the study found 13% of those treated with hydroxychloroquine alone died compared to 26.4% not treated with hydroxychloroquine." @HenryFordNews

— Donald J. Trump (@realDonaldTrump) July 6, 2020
The FDA removed its emergency use authorization in June. Navarro said the agency based the decision on false reports from the media, which he claimed is spreading "hydroxy hysteria."