Two moderate Democratic senators on Tuesday announced their support for a congressionally-appointed commission to investigate the Jan. 6 Capitol breach.
Calling the events of that day "horrific," Sens. Joe Manchin (D-W.Va.) and Kyrsten Sinema (D-Ariz.) said that a bipartisan commission to probe what happened "is a critical step to ensuring our nation never has to endure an attack at the hands of our countrymen again."
"We implore our Senate Republican colleagues to work with us to find a path forward on a commission to examine the events of January 6th," they added.
The House of Representatives on May 19 approved a bill that would create such a commission. The 10-member body, appointed by Democratic and Republican congressional leaders, would be granted subpoena power if the bill passes the Senate and is signed by President Joe Biden, who supports the legislation.
Senate Majority Leader Chuck Schumer (D-N.Y.) has said the bill will be brought up for a vote.
But even with all 48 Democrats and two Democrat-minded independents in the upper chamber supporting a commission, at least 10 Republican votes are needed to pass the bill.
Sens. Mitt Romney (R-Utah) and Susan Collins (R-Maine) said they back the legislation. Sen. Lisa Murkowski (R-Alaska) said Tuesday that she supports it as well.
A number of GOP senators, though, have come out against a commission, at least for now.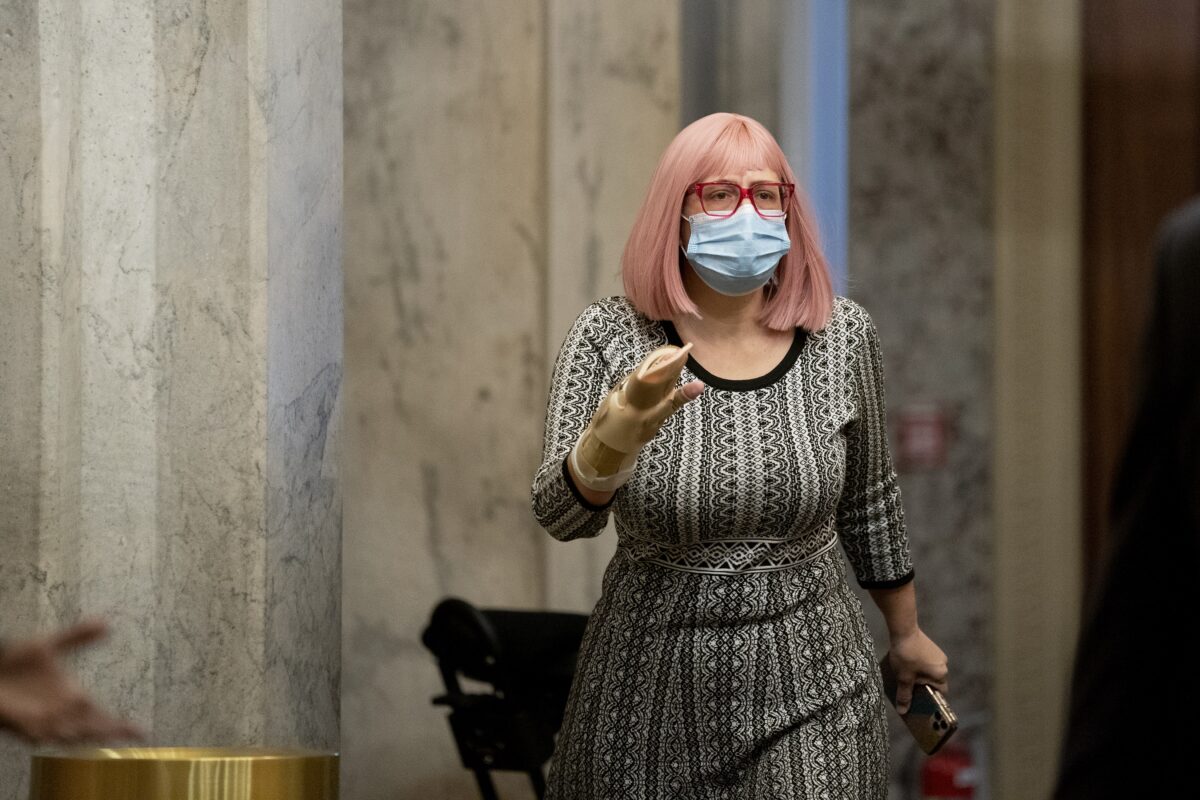 "I think it's too early to create a commission, and I believe Republicans in the Senate will decide that it's too early to create that commission," Sen. Roy Blunt (R-Mo.), a member of the Senate GOP leadership, said on "Fox News Sunday."
Sen. Dick Durbin (D-Ill.), the Senate Democratic whip, told reporters in Washington this week that changes to the bill are possible to garner additional Republican support.
Sen. Bill Cassidy (R-La.) is among the Republicans who have signaled they could be swayed to support an amended bill.
"I think we could address concerns and make it a lot easier for folks to support it," he told reporters on Capitol Hill.
One major concern is the possibility staffers on the committee are all Democrats. A House Homeland Security Committee aide told The Epoch Times that staffers can only be hired with Republican approval.
Sen. Chuck Grassley (R-Iowa) told reporters in Washington on Tuesday that he feels the bill the House passed was "pretty partisan." He said he'd like to wait for a report due to be issued next month by the Senate Rules and Homeland Security and Governmental Affairs committees and see what it says.
"I don't think I'll support the commission. Let the Congress and the Senate issue their reports. This thing's just got politics written all over it, unfortunately," added Sen. Linsey Graham (R-S.C.).