We're only a few minutes from the heart of town, just a short car ride south, down the flowing arteries of one of the world's largest cities. But here? Everything feels like a village. The sidewalks are shaded by palm trees, the fronds swaying almost silently in the breeze. The stone houses lining the streets, once home to the country's elite, are now studios, galleries, and museums. Rounding the corner on a cobblestone lane, I find a hidden plaza. A fountain flows in the middle, locals all around, sitting on benches and reading books and enjoying this oasis in the middle of a sprawling megalopolis.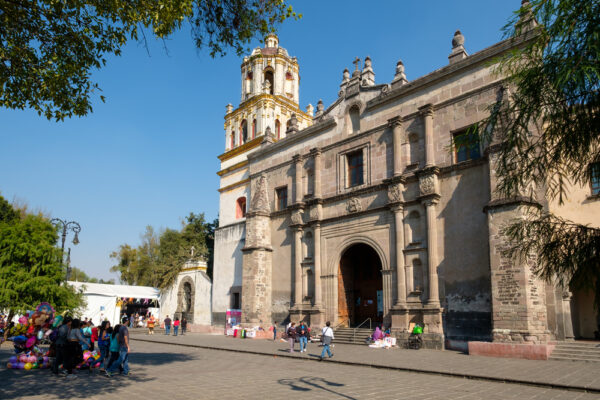 I'm in Coyoacan, literally "place of the coyotes," one of the oldest quarters in Mexico City, and a truly excellent place for a walk. While many tourists never actually make it to the Mexican capital at all, fewer still venture past the restaurants and shops in the Zona Rosa and the Zocalo. But Mexico is like that: a place that rewards those with the inclination to wander. On several visits south, I've found a small fortune of experiences, places I'll never forget, in many instances just a few steps off the main tourist trail.
Almost unimaginably huge, with some 22 million people residing in one massive, rambling metro area, Mexico City somehow manages to feel even bigger. It's a place made for exploring. Hopping into a ride-share, or just meandering out the front door of my hotel, I find all sorts of fun. Hole-in-the-wall joints ladling up steaming bowls of tortilla soup. Open-air markets where you can find food trucks selling rich, savory tacos el pastor. Even a visit to Central de Abasto, perhaps the largest food market in the world, covering hundreds of acres and welcoming some 300,000 people every day. Sampling along endless aisles offering (what seems like) every food item imaginable, more than once I just barely step out of the way, almost clipped by busy vendors pushing handcarts, whooshing past.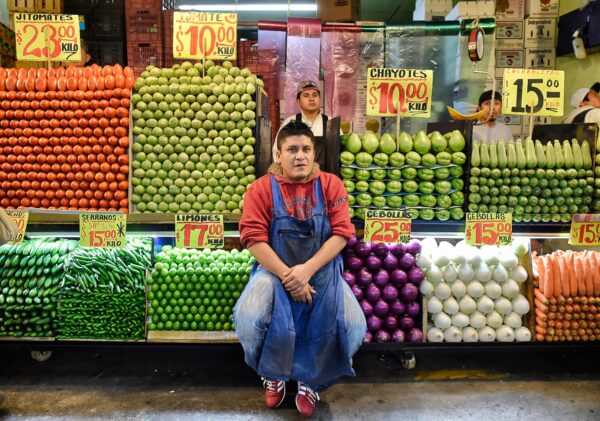 And then, the best haircut of my life. While most people prefer the safety and assurance of visiting a regular stylist (I don't blame them), I've always seen haircuts as a potential cultural experience, and have gotten a cut in a couple of dozen countries. I arrive on foot at the barbershop, a busy local favorite called Paris Merinne, in Polanco, a swanky district a few blocks from where I'm staying. Sliding into the old-timey chair for a trim, I'm told that this place has been in operation since 1968.
And then I'm offered the option of a manicure, at the same time. And with things just underway, they roll out the drink cart. With the mustachioed barber working away on my mane, regaling me with a few funny stories about the characters who come through this place, a technician works on my left-hand nails. And with my right, I swill a smooth, smoky glass of mescal, angling the tumbler to keep the clear liquid free of my falling hair, with limited success.
But it's not just the big cities that offer cultural finds and quirky escapes. The beach town of Puerto Vallarta on the Pacific coast welcomes millions of sun-seekers every year—with many of these arrivals content to order a margarita, pull up a deck chair, and call it a day. Just a small fishing village before tourists started flocking here in the 1960s, the Zona Romantica, its oldest district, retains the town's original charm.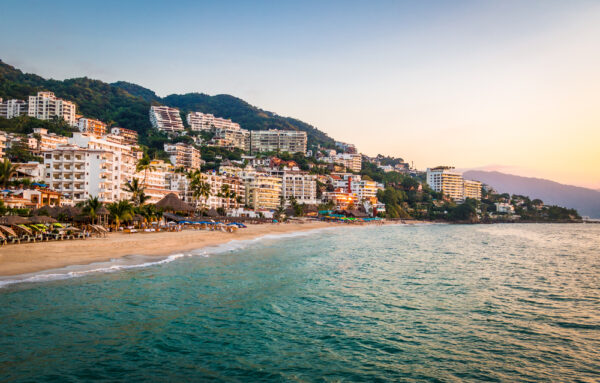 Wander the labyrinth of lanes here in the morning, and you'll be drawn to food stands serving the local favorite for breakfast, birria, a goat stew marinated in adobo spices. These simple little carts sell them for 10 pesos a piece—first thing in the morning, until they're gone. I grab one, wandering through the nearby shops, places selling everything from bright, local scenes splashed onto canvas, to sculptures, to handmade jewelry, a rainbow of paper flags strung between the buildings and flapping overhead.
And soon I decide to get out of town for a day (or two), too. I spend time at a roadside tequileria south of the city, trying that famous blue agave spirit, which can only be made here in the state of Jalisco. While sipping, distillers tell me the creation legend, that it was once considered a gift from the gods, and impart the difference between blanco (Mexican moonshine) and extra anejo (the good stuff).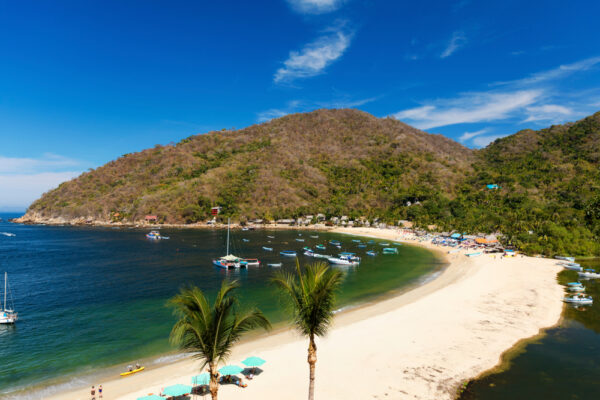 Later in the week, I roll to the east, climbing into the Sierra Madre Mountains and exploring the town of San Sebastian del Oeste. Established in 1605 and once a center for gold mining, its prosperity is still evident in the 19th century stone haciendas and a handsome old baroque church, right in the middle of town. And I visit Yelapa, a hillside village set on a big crescent of sand, with no roads. Only accessible by boat, I motor out about 45 minutes across the Bay of Banderas on a water taxi, sleeping the night at Verana, a hotel nestled into the rainforest, without walls. Awakening in the morning, cool breezes roll in, right off the Pacific, the endless blue water pulsating way down below.
And just an hour's drive to the north, the many pleasures of the Riviera Nayarit, a region dotted with villages that stretches across 185 miles of rugged coastline. Passing the high-rise resorts of Nuevo Vallarta, I arrive for lunch in the charming town of Sayulita, hungrily setting upon a steaming plate of super-fresh, mesquite-grilled red snapper at unpretentious Don Pedro's, right on the beach. Small, quaint, and beautiful, with most of the streets ending in the sea, there's plenty to keep me in town, from galleries with Huichol artwork, to the waves themselves, perfect for surfing or paddle-boarding.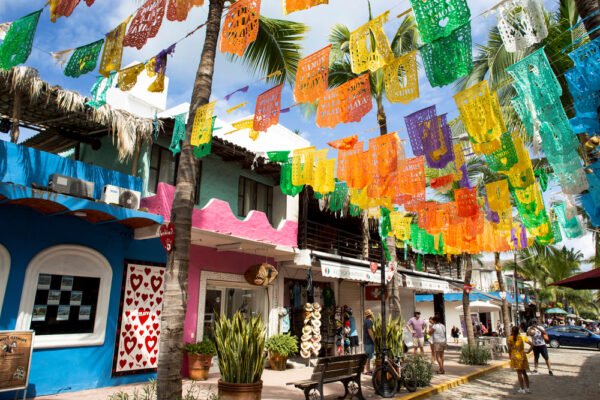 But all that can wait. What I'm looking for tonight? A little polo. Navigating just up the road to the small village of San Pancho, I encounter a curious sight—men in tight pants and collared shirts getting ready to climb atop their horses and line up on the pitch. A well-dressed crowd, sipping white wine and Champagne, looks on.
The Wall Street Journal has called La Patrona Polo Club "polo's best-kept secret." Getting the chance to chat with one of the players, named Carlos, just before the beginning of the match, he tells me that while many spectators come here for a fun diversion from the usual resort routine, for him, this is serious business. "We play hard," he tells me. "We want to win."
And Carlos gets his wish. As I join the crowd, and my glass is quickly filled with Pinot Gris, La Patrona slaps their first point through the goalposts, followed, soon, by another. The home side eventually takes home the win—handily so—and the players and horses trot off the pitch just as the sun sets, the whole scene bathed in sepia. Making my way to my hotel in Sayulita, everything feels a little surreal, but nonetheless wonderful—and while it was tempting, I'm very pleased that I didn't just spend my afternoon snoozing by the pool.
Toronto-based writer Tim Johnson is always traveling in search of the next great story. Having visited 140 countries across all seven continents, he's tracked lions on foot in Botswana, dug for dinosaur bones in Mongolia, and walked among a half-million penguins on South Georgia Island. He contributes to some of North America's largest publications, including CNN Travel, Bloomberg, and The Globe and Mail.