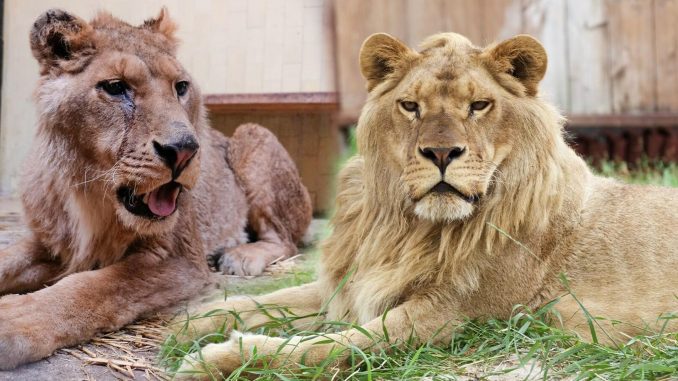 Born in captivity at Razgrad Zoo in Bulgaria, lion Ivan-Asen was sold, then rejected by another facility when his health declined. Returning to Razgrad, there was no enclosure left for him, and "home" became a 10-square-foot cage with no ventilation, stimulation, or natural light.
That is until the international animal welfare group, Four Paws, staged an urgent intervention in November 2017, saving, treating, and ultimately providing sanctuary for the 3-year-old lion.
Three years on, Ivan is now unrecognizable and a happy lion, Four Paws said in a statement.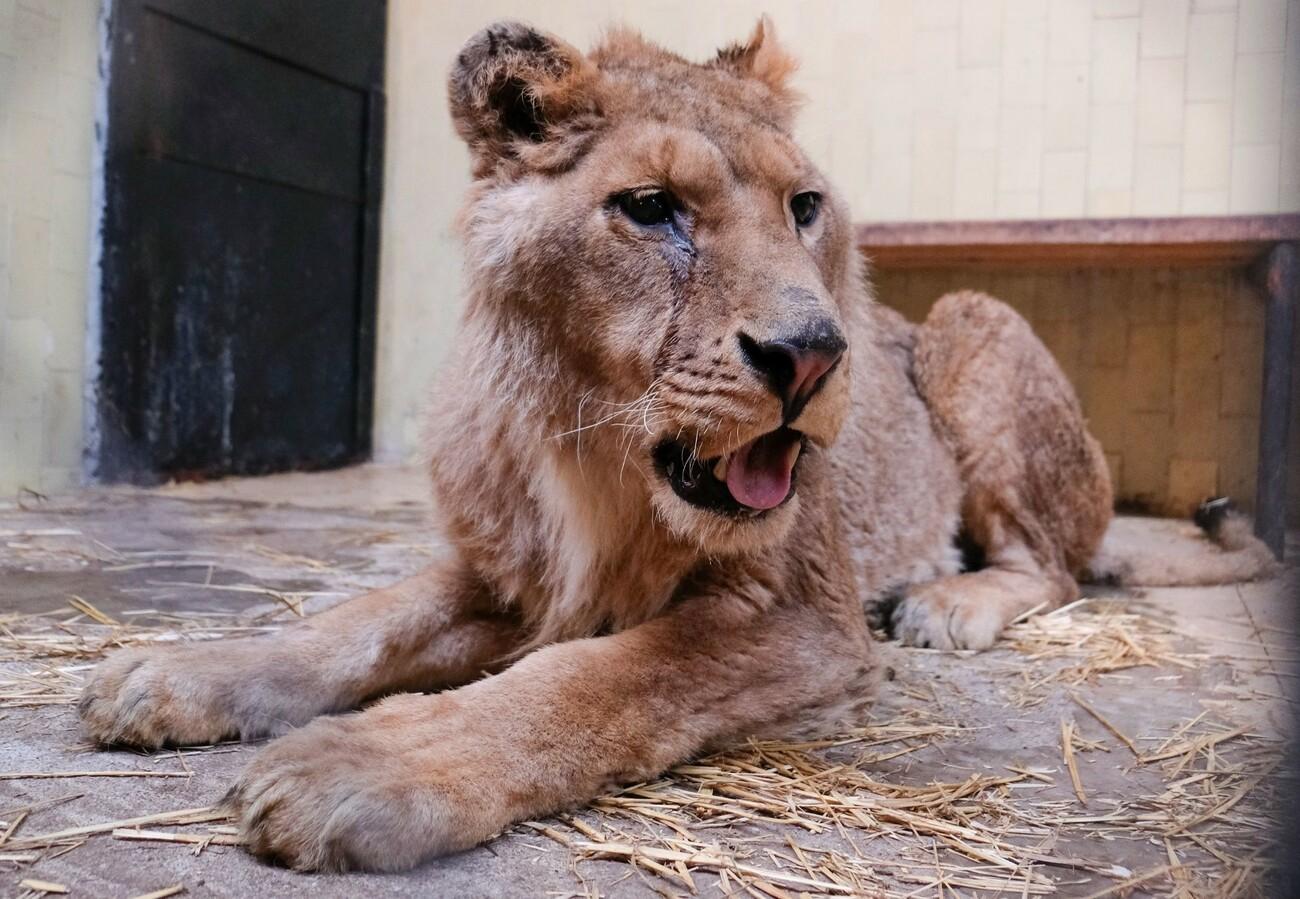 According to the statement, the Razgrad Zoo opened in 1960 but its breeding license expired in 2014 and has since been "financed by the unprofessional breeding and sale of lions."
"When we found him, he was more close to dead than alive," Four Paws staff said in a video documenting the rescue.
Ivan-Asen suffered from severe joint and digestive issues, weak kidneys, neurological problems, malnutrition, a deformed spine, and a patchy mane and fur.
Due to his health condition, Ivan was sedated and moved to Sofia Zoo for critical care. As a result of his confinement, he developed a number of chronic issues that will never heal, yet he responded well to therapy and medical treatment, growing stronger by the day.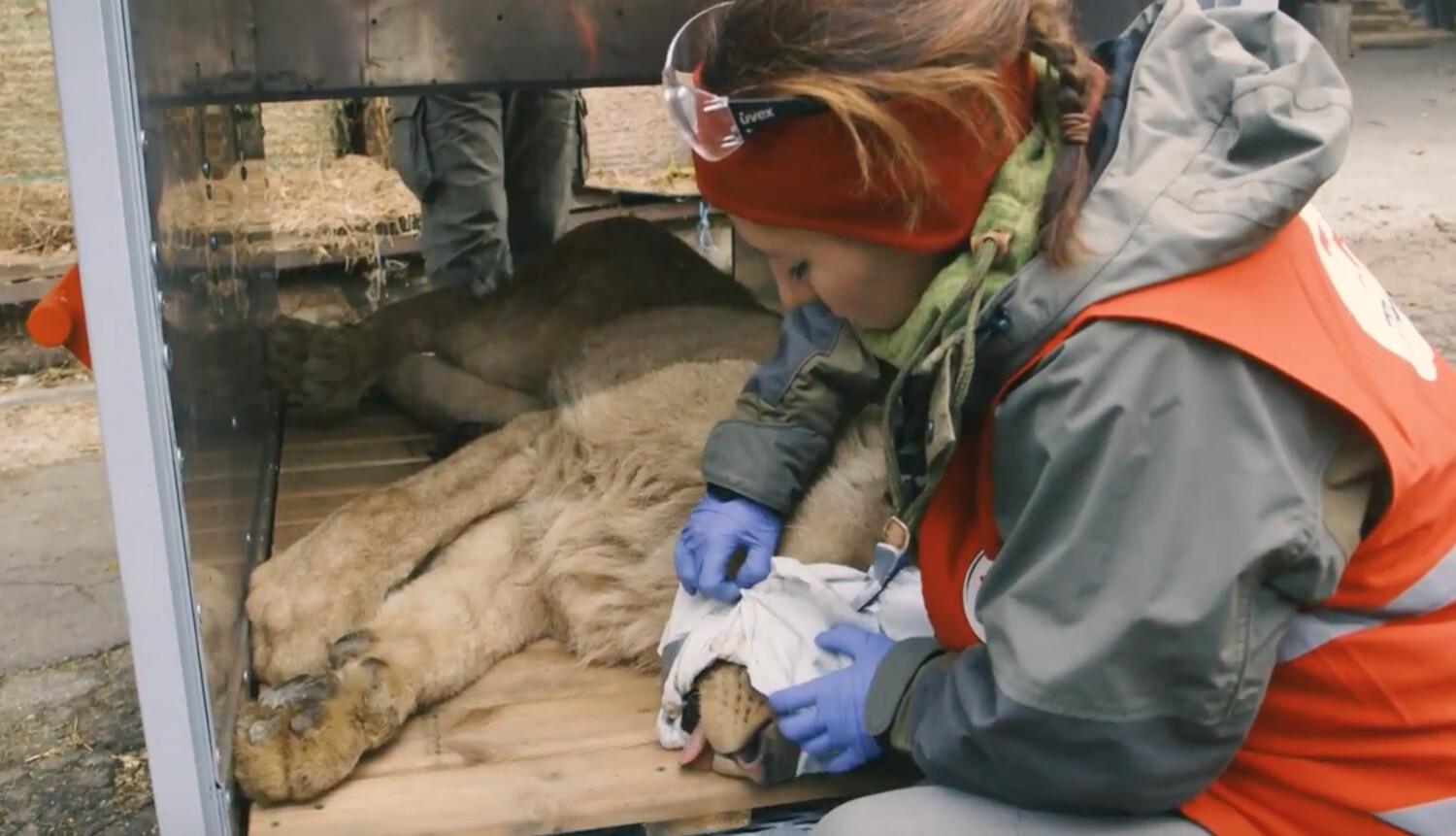 Then came time for the 2,000-kilometer, 30-hour journey to FELIDA Big Cat Sanctuary in the Netherlands, a small rehabilitation center by Four Paws for rescued big cats that have survived abuse and neglect.
By late March 2018, a Four Paws animal caretaker trained Ivan on-site, enabling him to walk voluntarily into his transport crate; this avoided administering "risky anesthesia" to the already weakened lion.
Ivan arrived at the FELIDA Big Cat Center on March 26 that year. The lion's nephews, siblings Masoud and Terez, had already been emancipated from Razgrad Zoo and were waiting for their big uncle Ivan at the sanctuary.
In his new safe surroundings—with space, proper food and care, and the warmth of the sun—Ivan gradually transformed into the mighty lion he is.
"He enjoys his enclosure and plays with his nephews. His mane shines and he roars proudly every day," Four Paws said in a statement.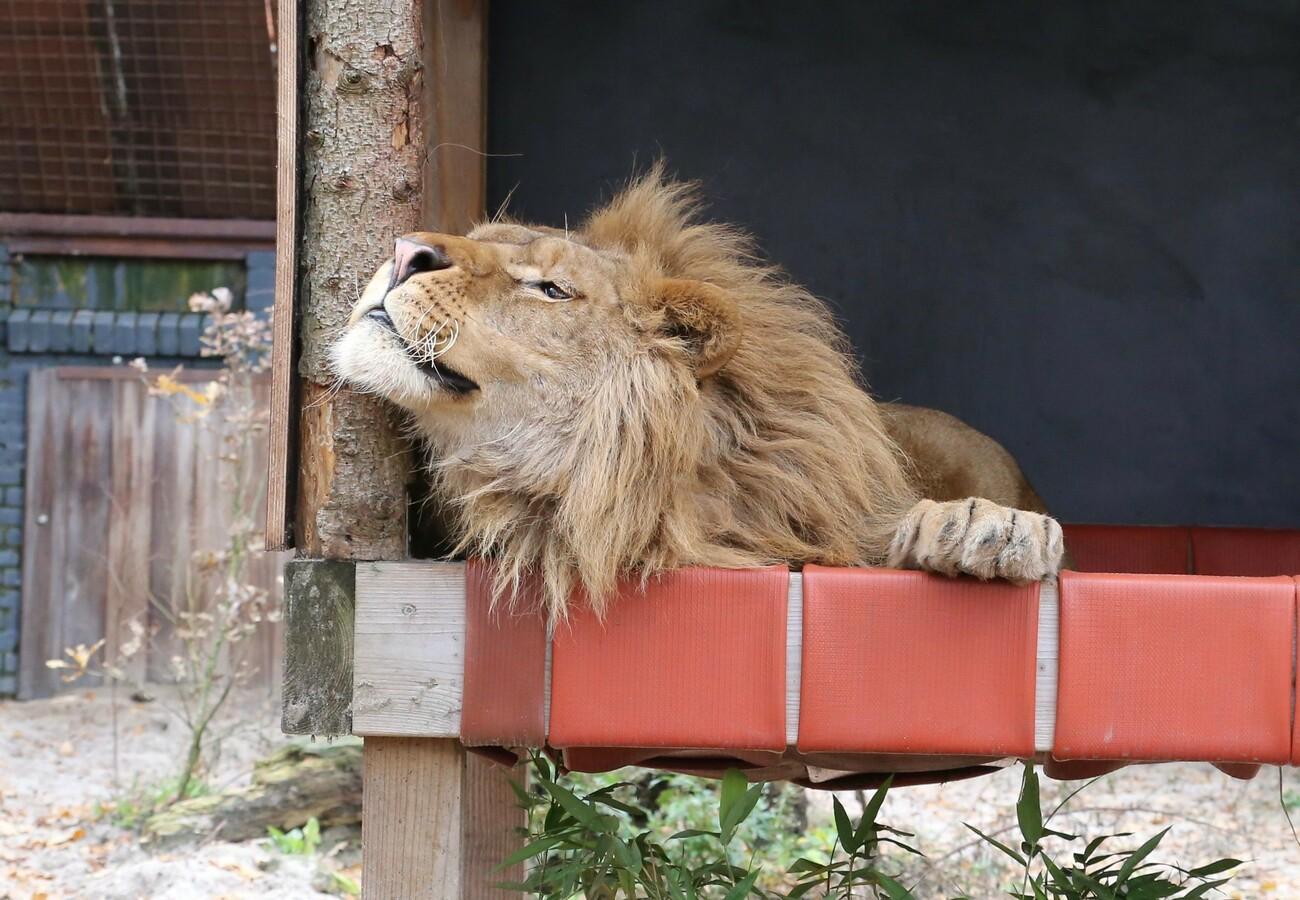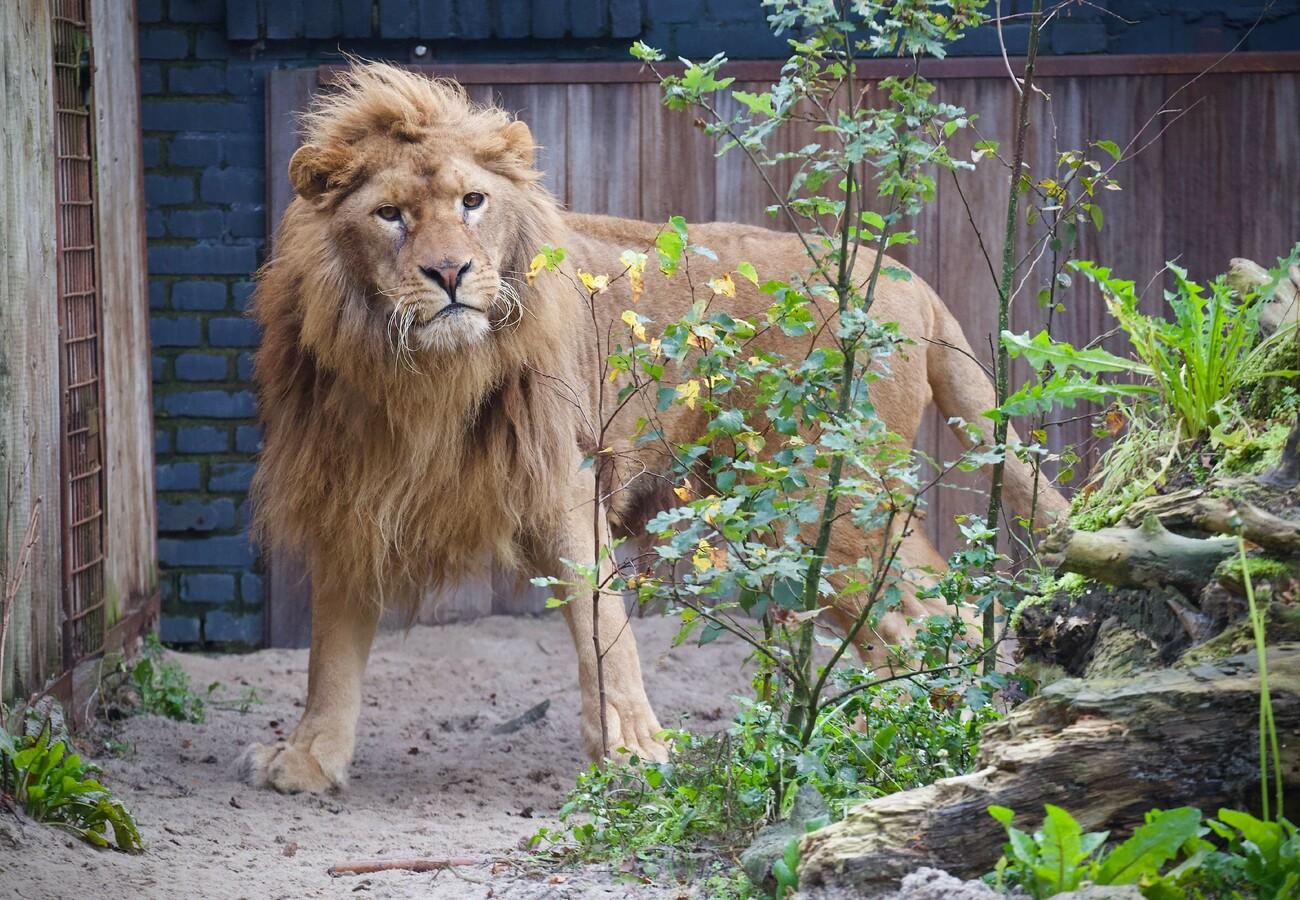 On March 27, 2021, the nonprofit posted a three-year anniversary update on Facebook.
"Today three years ago, lion Ivan-Asen arrived after a long journey crossing several borders," they wrote.
"Every kilometer he was leaving his horrible past further behind. And now, three full years later, he looks like a true king!"
Razgrad Zoo, officially owned by the city of Razgrad, remains open to the public free of charge, the statement said. Yet Four Paws convinced the city mayor to cooperate in the removal of more lions and the sterilization of two adult male lions, putting an end to the breeding program.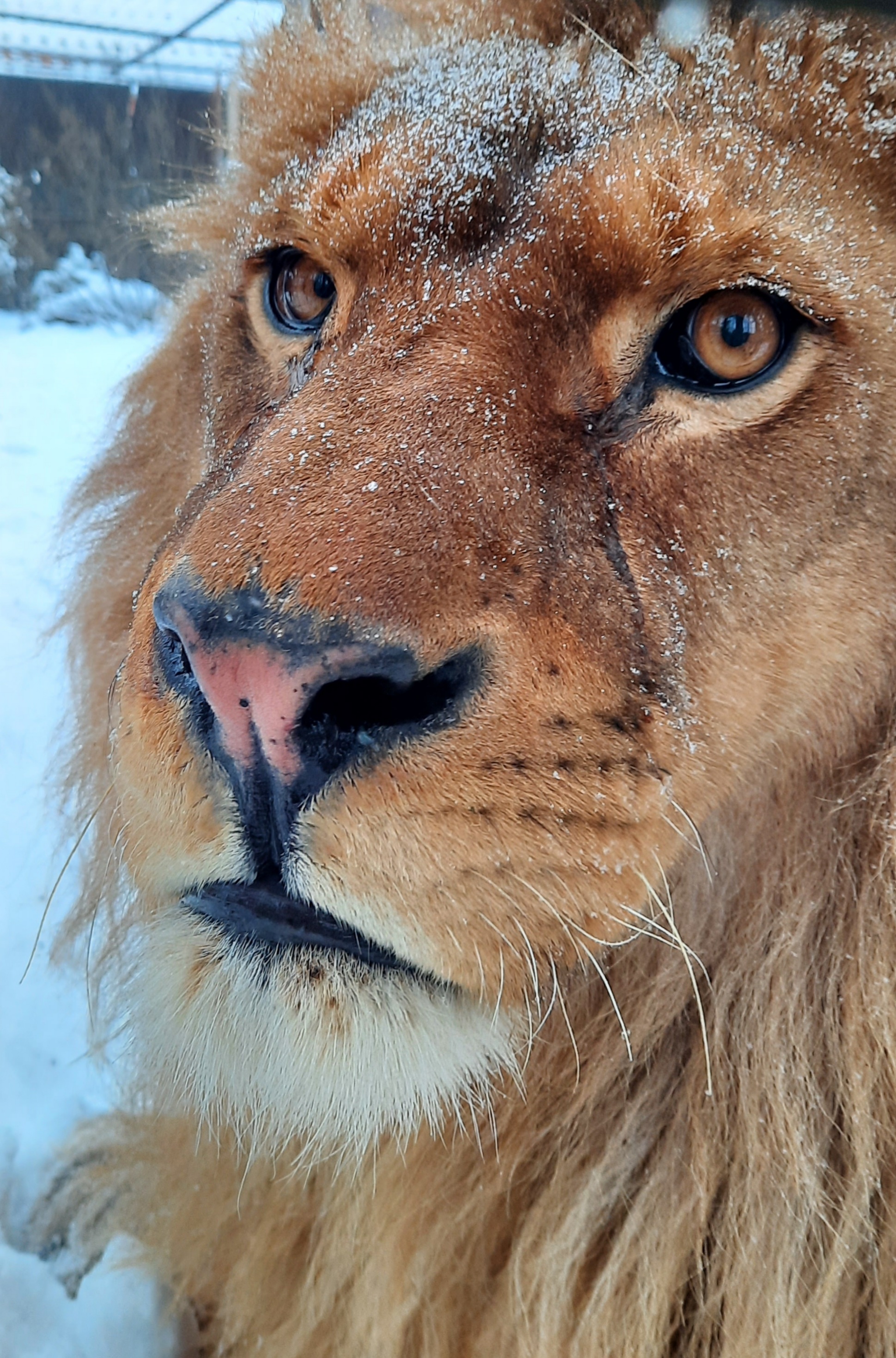 Ivan's once tragic story is now set up for a truly happy ending.
"Although Ivan will always need specialized (medical) care, we are proud to provide him with a comfortable life, in which he enjoys the sun on his fur, the sand under his paws, and the peace around him," Four Paws said.
"Happy anniversary Ivan, we hope to enjoy your beautiful company for many more years to come!"
Watch Ivan-Asen's story in the video below:
(Courtesy of Four Paws)
Share your stories with us at emg.inspired@epochtimes.com, and continue to get your daily dose of inspiration by signing up for the Epoch Inspired Newsletter at TheEpochTimes.com/newsletter